So the BlackBerry 10 rumors have finally been put to rest as the devices have been made official and the Mobile World Congress leaks are appearing now and then to keep us all excited. And one product amongst the possible launches was expected to be the much-awaited Samsung Galaxy S IV.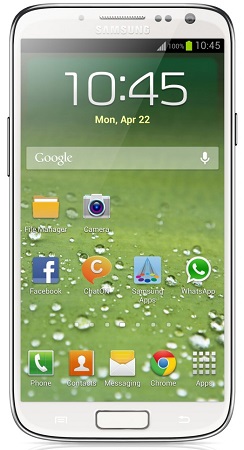 While Samsung is not holding any press conference at the MWC, 2013 and is expected to unveil the smartphone at a separate Unpacked Event rumored to be held in the US sometime in March this year, a new leak suggests that the Galaxy S IV will be available in the market in April 2013.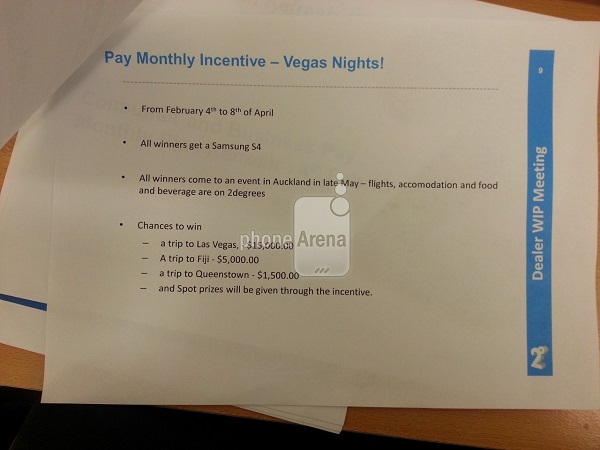 The news comes in from a leaked internal raffle document of a New Zealand based mobile retailer which goes on to states that all the winners who win a prize in the raffle will also be given a Samsung Galaxy S IV handset. Interestingly the raffle concludes on April 8th, 2013 thus the smartphone will be given out after that which indicates that the smartphone will be available in April.
 
This also goes on to almost confirm the rumored Samsung Unpacked Event in March where Samsung will unveil the Galaxy S IV smartphone. Another blog claims that its sources have informed it that the Galaxy S IV will be made available in the UK market between 15th and 22nd April, 2013.
 
The speculated specs of the Samsung Galaxy S IV are as follows:
4.99 inch full HD Super AMOLED screen

Screen resolution of 1920 x 1080 pixels

1.8 GHz Exynos 5 Octa processor

2GB RAM

Mali – T658 GPU

13 Megapixel rear camera

2 Megapixel front facing camera

Android 4.2.1

S-Pen functionality