In a move to taunt the HTC One launch event today, the official date for the release of the Samsung's much awaited Galaxy S IV has been revealed. Slotted on March 14th, the event is likely to take place in New York City.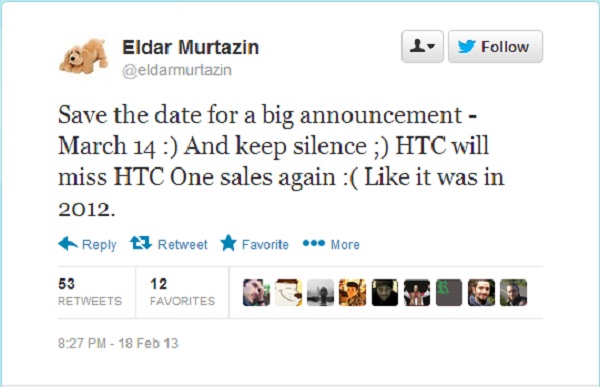 Elder Murtazin tweeted, "Save the date for a big announcement – March 14. And keep silence. HTC will miss HTC One sales again, like it was in 2012." The tweet directly took a dig at the HTC One which is supposed to be released later today.
As per reports, the plans to reveal the Galaxy S IV have been fixed for March 14th. Besides the Galaxy S IV at least another two devices are also expected, one of which is rumoured to be a Samsung Smart watch. Also expected at the event is the Samsung Galaxy S III mini.
While Samsung claimed that the design of the new model is a "tightly-guarded secret", we're expecting leaks to inform us about the features of the upcoming phone. We expect more emphasis on features than on specs in the Galaxy S IV.