With just about two days remaining for the grand unveiling of the fourth gen Galaxy S device, the number of new rumours keep on increasing, as if we didn't have enough already. This time it's about the camera. Seems like Samsung is planning on surprising the tech world with a 3D ready camera.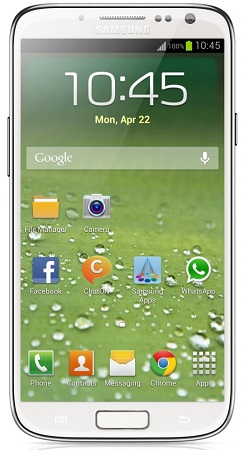 While earlier it was pointed out that the Galaxy S IV would have its own Photo Sphere panorama mode called the Samsung Orb, but we never knew it would be 3D enabled. As per latest reports, the Galaxy S IV would be 3D enabled for both pictures and videos.
If you remember seeing the Galaxy S IV poster, you would see the number 4 in 3D. Was this a sign to tell about the 3D feature? Could be, but till now we have nothing official about it as yet. But in just about two days we will know all the answers about the Galaxy S IV, till then we can keep speculating what the device will have and will not have. Just two days more!