While Samsung had nearly ruined Mobile World Congress for everyone by sending out invites for the Unpacked event which would feature the next gen Galaxy S device, seems like karma is out to pay back. The other most anticipated device, the Motorola X Phone, has got leaked just two days before the official launch of the Galaxy S IV. Coincidence? We hope so.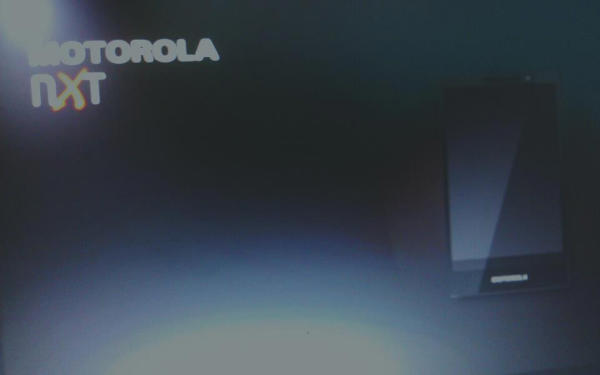 We all knew that Google was working on a Motorola based phone which it claimed would be like its Nexus smartphone and would even launch it at the Google I/O developer conference. Now we got the expected specs along with a blurred image which could give the first look to what the Motorola X Phone would look like.
The specs mentioned are just too amazing. If any Samsung Galaxy S fans are reading this, we suggest not to continue till your device is launched, so as not to disappoint you. The 4.7 inch display with full HD resolution would be powered by a NVIDIA Tegra 4i processor making it possibly the first device with that processor.
The camera is another killer, 16 megapixel. Oh Samsung, 13 megapixel sounds too small now. As if the 16 megapixel rear camera wasn't enough, it would have a 5 megapixel front camera which would be used for eye scrolling, something that even the Galaxy S IV would have.
The Motorola X Phone, would be the first phone to load the upcoming Android v5.0 (mostly Key Lime Pie) which would be released along with the device in May at the Google I/O developer conference. So was this an attempt from Google to eclipse the launch of Galaxy S IV in an attempt to challenge Samsung? We may never know.
Expected specs of the Motorola X Phone:
4.7 inch display
1920 x 1080 pixels resolution

NVIDIA Tegra 4i processor
16 megapixel camera
5 megapixel front facing camera
Google Android v5.0
dimensions: 131.2 x 66.7 x 7.9 mm