Would a Galaxy S3 worth just $209.99 interest you? Well it surely will and you could buy one too but the only issue behind it is that the device is a total

knock-off

of the original Samsung Galaxy S3.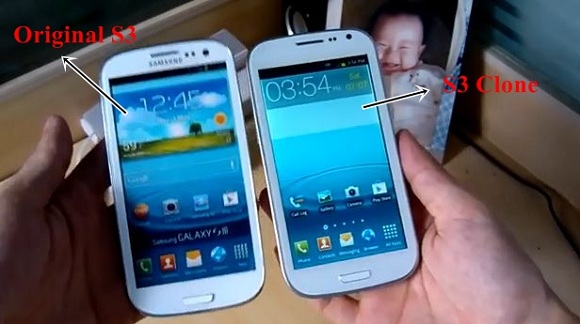 Called the HDC Galaxy S3, the smartphone looks almost the same as the original S III and unless you observe it closely, you would bet all you're on the money on the knock-off as you can see above.
Going by the specs, the HDC Galaxy S3 packs in a 4.7 inch TFT display, 5MP rear camera on the rear with a 0.3MP front facing camera, is powered by a 1GHz MTK MT6575 processor supported by a 512MB RAM, and all of this running on Android 2.3 Gingerbread with even an imitated TouchWiz interface.
The device seems to work smooth as butter and all the apps launch well and even games like Temple Run is runs well. You can catch the HDC galaxy S3 in the action at the video link below and sit back and enjoy the Chinese work.
 
Oh and if you are really interested in buying this rip-off, then it is up for grabs over here. But remember we are not to be held responsible for anything problem with the device. Until then here's the hands-on video