We knew that Samsung would be launching the Galaxy S4 Mini. Though we didn't see it at the Unpacked event alongside the Galaxy S4, we were quite certain that the phone in the Project Butter was due soon. To confirm our beliefs, we now found the pictures of the device.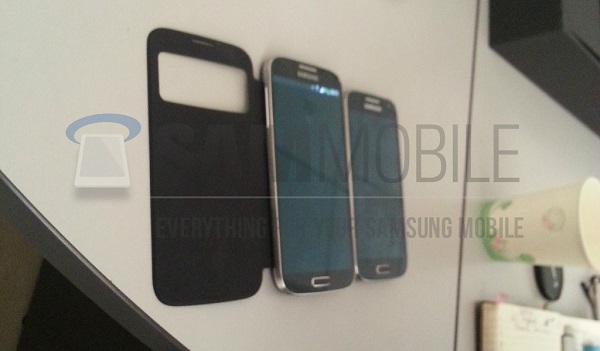 The Samsung Galaxy S4 Mini, which will be officially the Samsung GT- I9190, was seen on a twitter account in the form of comparison pictures against the Galaxy S3 and S4. The device looks like a reduced image of the existing Galaxy S4, with exact same design.
The Samsung Galaxy S4 Mini has reduced specs compared to its bigger brother. The device with a 4.3 inch qHD (not fHD) display is expected to be powered by a 1.6GHz dual-core CPU. Software side, it runs the TouchWiz Android 4.2.2 Jelly Bean OS.
Considering the low market share of the Galaxy S3 Mini, it's yet to be seen if the reduced version of the S4 does make wonders in the markets.