Recently a LTE enabled Samsung Galaxy S4 was spotted with a Snapdragon 800 processor, while it is known that the processor is fast, its power wasn't revealed until today in benchmarks.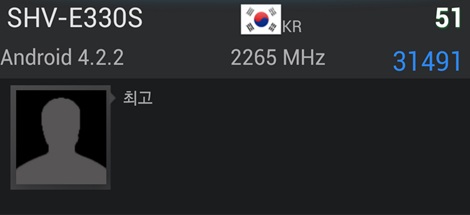 As per reports from benchmarks, the new Samsung Galaxy S4 powered by the Snapdragon 800 processor broke all previous records by scoring a whopping 31491. This even crosses the score of the Exynos 5 Octa powered Galaxy S4, which had scored 31127.
While the device had been recently up for DLNA certification, it has now managed to pass the Wi-Fi certification also. It is definitely expected to launch first in Korea with a probable global rollout soon thereafter. The device runs on the latest Android v4.2.2.