Last week, we had some hands-on time with the Samsung Galaxy S5 at a Samsung event. The handset looks pretty much like a standard Galaxy S series device, but there are some hidden tweaks inside. These include a heart rate monitor, water and dust resistance certification and things like an ultra power mode. But would you have thought that its 5.1-inch full HD display could rank among world's best displays?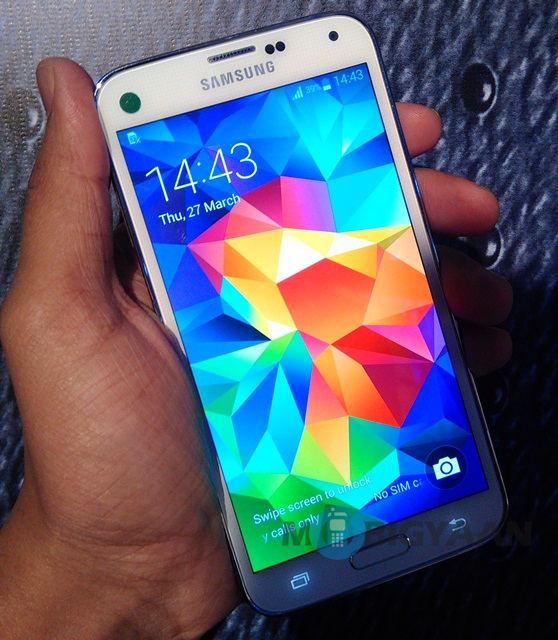 Display Mate has been testing and analysing smartphone displays since very long. They tested the Samsung Galaxy S5 display on various counts including brightness, color, accuracy and contrast ratio. The results were a little surprising –  the Samsung Galaxy S5 display was 47 percent brighter than its predecessor, the Samsung Galaxy S4 and 6 percent brighter than the Samsung Galaxy Note 3.
At the same brightness level, the Samsung Galaxy S5 requires 18 percent less power than the Samsung Galaxy S4.
The ultra power saving mode, though, is the real gem hidden in this study. According to Display Mate, it can actually double the battery life of the device.
Surprisingly though, Display Mate did not compare the Samsung Galaxy S5 to phones such as the iPhone 5S. The carefully worded, 'the best display WE ever tested' doesn't mean that it has the best display in the world. In fact, in the era of Quad-HD smartphone displays such as the one on Oppo Find 7, we just don't expect the Samsung Galaxy S5 to have the best display out there. It is a full HD phone, but that's about it.