The Samsung Galaxy S5 might be a big deal on its own and might have awesome specs, but leave it to Samsung to make it even more awesome. Samsung has bundled the Samsung Galaxy Gifts promo with Galaxy S5 giving you $575 in free apps if you decide to purchase the handset.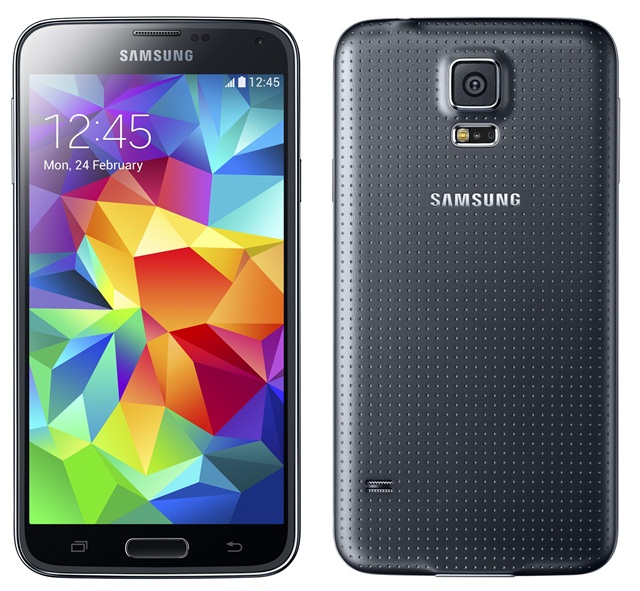 The freebies coming with the Samsung Galaxy S5 include a 6-month free subscription to the Wall Street Journal, worth $160, three months premium subscription to Evernote worth $15, Cut The Rope2 free in-app purchases worth $10, 12-month subscription to Bloomberg Businessweek worth $30, 50 GB cloud storage from Box for 6 months worth $60, special deals from PayPal worth $50, Personal trainer Run keeper worth $20, Workout trainer Skimble subscriptions worth $42, Personal wellness assistant Lark subscription worth $36, Map My Fitness subscription worth $36, LinkedIn premium account worth $75, Easily Do Pro subscription worth $5, Blurb subscription worth $5, Flick Dat free $2 app and 1 TB Bitcasa storage for 3 months worth $30.
Samsung, it seems wants to take a definite lead in the high-end smartphone segment with the Galaxy S5. It is making every effort to come out ahead of its rivals including Apple iPhone 5S, LG G2, Sony Xperia Z2 and the HTC One.
One thing is for sure, the Galaxy S5 getting more and more awesome by the minute and we can hardly wait for it to land on Indian shelves.
Samsung Galaxy S5 freebies
6-month free subscription to the Wall Street Journal worth $160,
3 months premium subscription to Evernote worth $15
Cut The Rope2 free in-app purchases worth $10
12-month subscription to Bloomberg Businessweek worth $30
50 GB cloud storage from Box for 6 months worth $60
special deals from PayPal worth $50
Personal trainer Run keeper worth $20
Workout trainer Skimble subscriptions worth $42
Personal wellness assistant Lark subscription worth $36
Map My Fitness subscription worth $36
LinkedIn premium account worth $75
1 TB Bitcasa storage for 3 months worth $30
Blurb subscription worth $5
Flick Dat free $2 app
Easily Do Pro subscription worth $5
Samsung Galaxy S5 specs
5-inch 1920 x 1080p Super AMOLED display
2.5-GHz quad-core processor
Android 4.4.2 – KitKat OS
16-megapixel rear camera with UHD recording at 30 fps
2-megapixel front cam
2 GB RAM
16/32 GB internal memory
128 GB MicroSD support
2800 mAh battery