Yesterday we were treated with some detailed specifications of the Samsung Galaxy S8+. Well now, we are served specifications of its smaller variant, the Galaxy S8.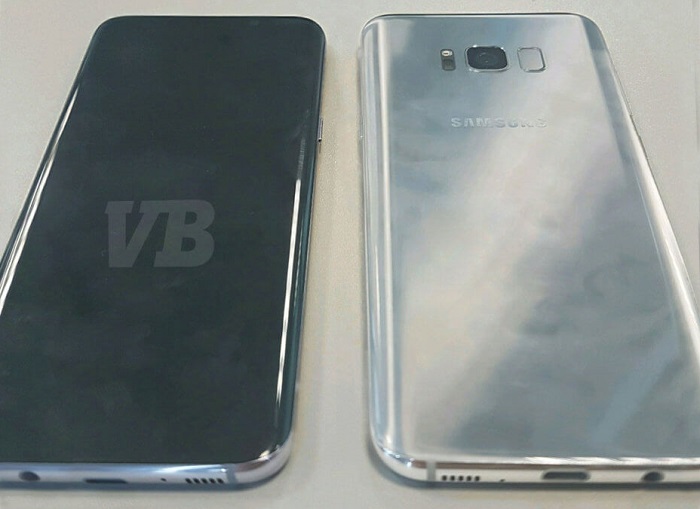 While yesterday's leak of Galaxy S8+ came from popular leakster Evan Blass, this leak of Galaxy S8 comes from TechnoBuffalo. The specifications are leaked through an image which looks similar to what you might see on a packaging material. Also, this image is similar to yesterday's image which shed some light on Galaxy S8+ specifications.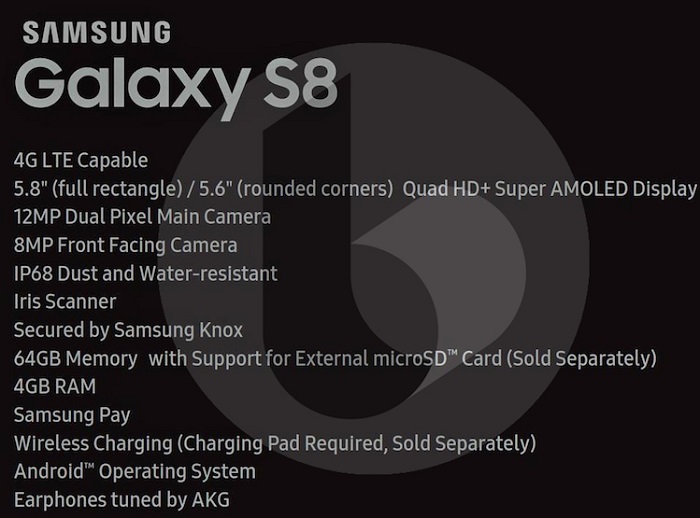 Going by this leaked image, all the specifications of the Galaxy S8 are similar to those of the S8+ with the only difference being the size of the screen. While the Galaxy S8+ boasts a 6.2-inch Quad HD+ Super AMOLED display, the Galaxy S8 too comes with the same display, but, with a size of 5.8-inch. And, if you consider the rounded screen corners, you get a 5.6-inch display instead.
This leaked image doesn't mention anything about the processor or battery, but, it's very likely that both the Galaxy S8 and S8+ will be powered by Snapdragon 835 SoC. Speaking of battery, the Galaxy S8 is rumored to pack a 3000 mAh battery.
Also, while there's no official confirmation from Samsung regarding the launch date of Galaxy S8 and S8+, the company is reported to globally launch these flagships on April 21 after unveiling them on March 29 in New York. Well, there's still more than a month's time for the unveiling so we are pretty sure to come across more details and confirmations regarding these Galaxy flagships in the coming days.