After a long time, Samsung launched the second generation of its Gear Fit series, the Samsung Gear Fit2 – a fitness tracker that lets you keep track of all your fitness activities. This wearable device is capable of tracking 15 different types of fitness activities automatically. To name a few, it can track jogging, walking, cycling, treadmill running, elliptical training, yoga, squatting and many. We received the device and here's our Samsung Gear Fit2 hands-on review.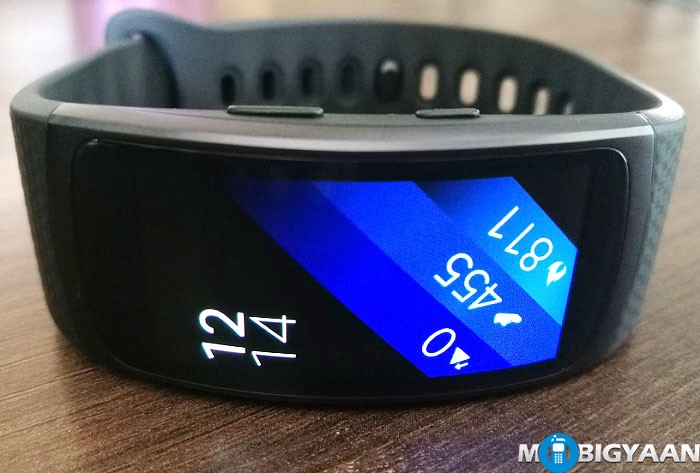 Samsung Gear Fit2 Specifications
Model: SM-R360
Display: 1.5-inch Touch Curved Super AMOLED display (216 x432 pixels resolution)
Operating System: Tizen OS
CPU: 1 GHz dual-core
Memory: 512 MB RAM
Storage: 4 GB onboard
Battery: 200 mAh
Sensors: GPS, HR, Accelerometer, Gyroscope, Barometer
Protection: IP68 Ratings (Dust and Water Resistant)
Compatibility: Android 4.4 and above
The device flaunts a 1.5-inch curved Super AMOLED display and comes with built-in GPS to track your running activities in real time. Gear Fit2 seems more polished with its design and interface. The design is really beautiful, the rubber belts give you a nice textured impression. The smartband is sleek, discreet and light in weight. Wearing it is very comfortable. This fitness band packs a healthy punch and easy to wear.
Gear Fit2 is a direct competitor to its rival Microsoft Band. You get that smartwatch feeling from Gear Fit 2 however, please note that a fitness tracker is completely different than a smartwatch, a fitness band is entirely optimized for health and fitness activities.
The Gear Fit2 runs on Tizen OS with a 1 GHz dual-core processor coupled with 512 MB RAM and 4 GB storage. As it's a fitness tracker, it comes with IP68 ratings i.e. it is dust and water resistant.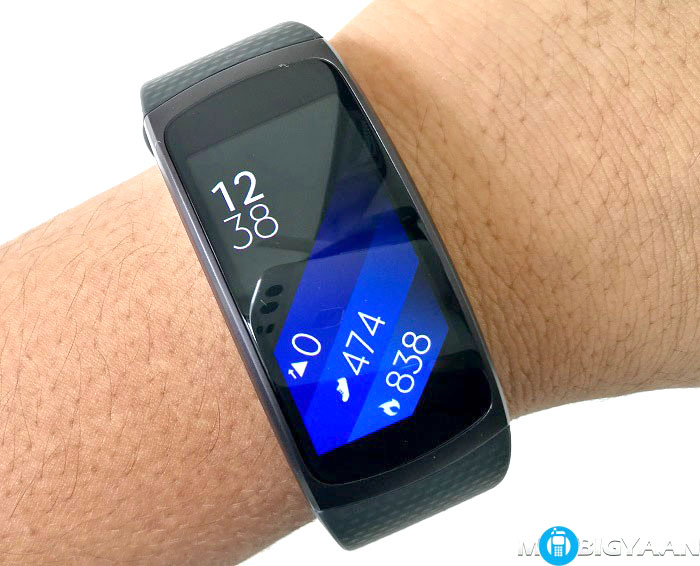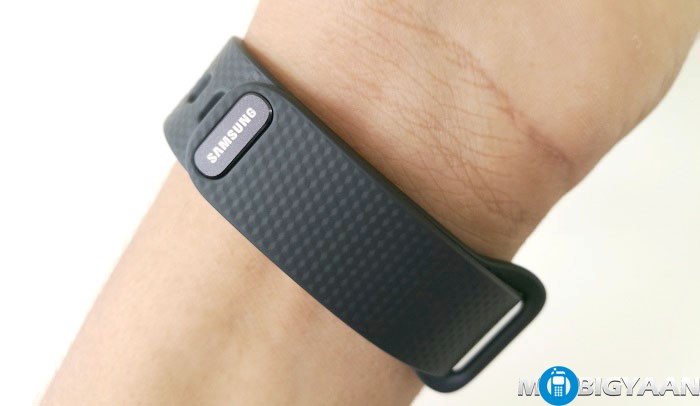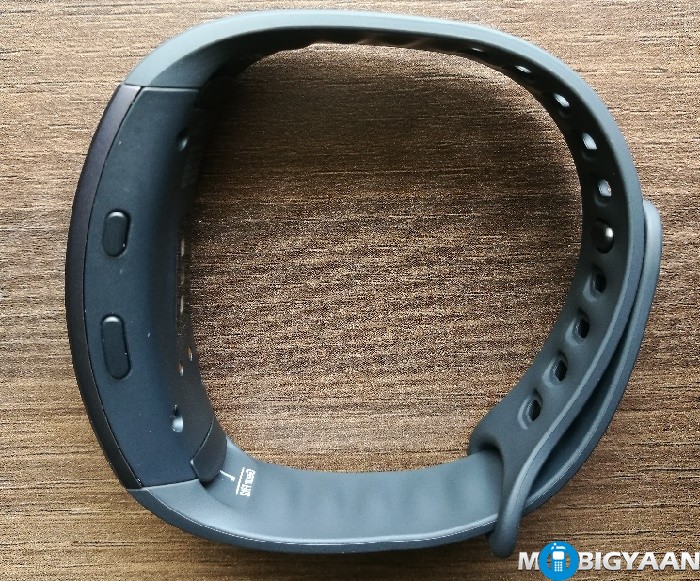 The back of the smartband has a few sensors to monitor your heart rate, footsteps, and other stuff. The two gold pins on the backside are used for wireless charging. It is powered by a 200 mAh battery.
With Samsung Gear Fit2, you can reach your health and fitness goals. The Gear Fit2 can track your footsteps, calories burn, heart rates, sleep activity, water and caffeine intake, and other productivity things like notifying you about calls, text messages, calendar alerts right on your wrist. I figured out that it does not alert you for alarm clocks.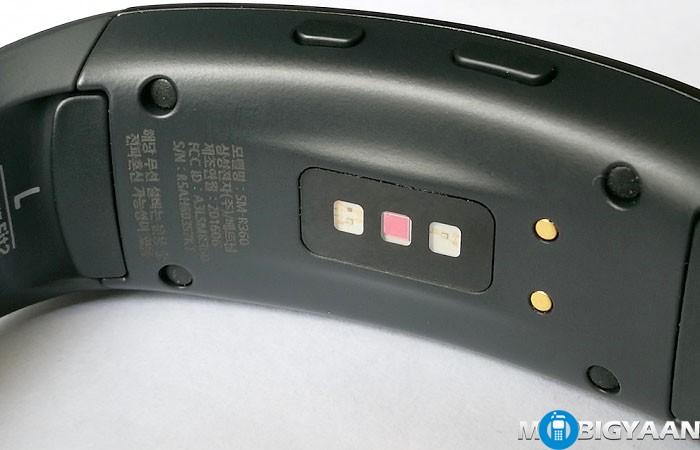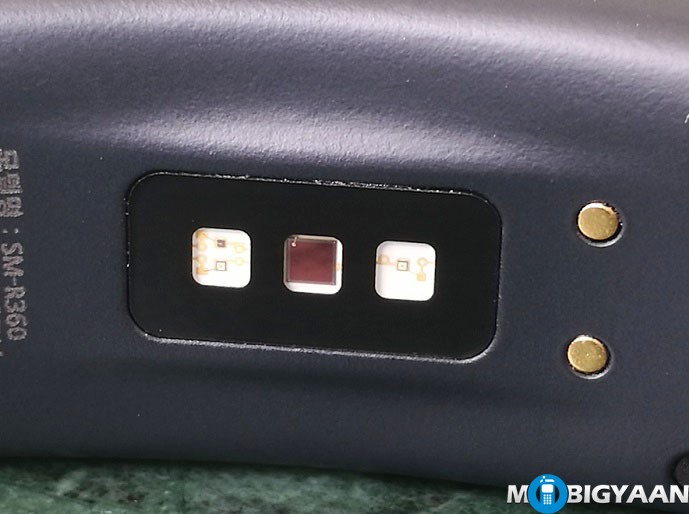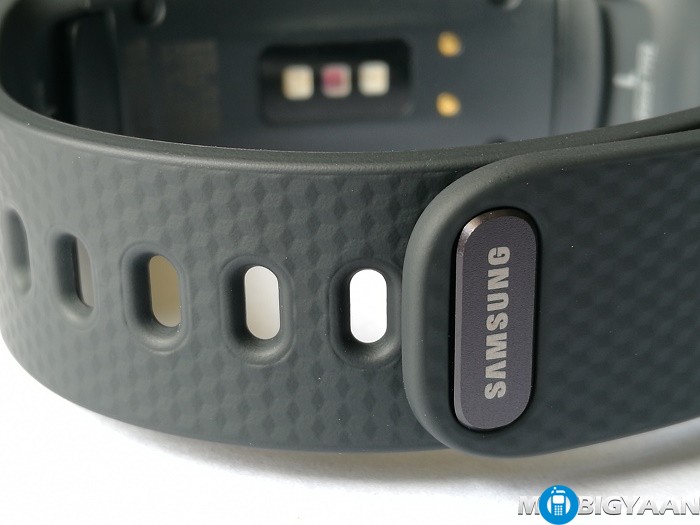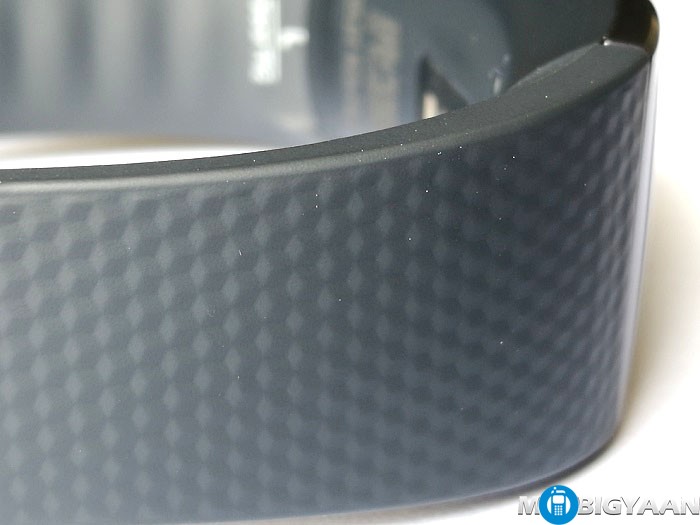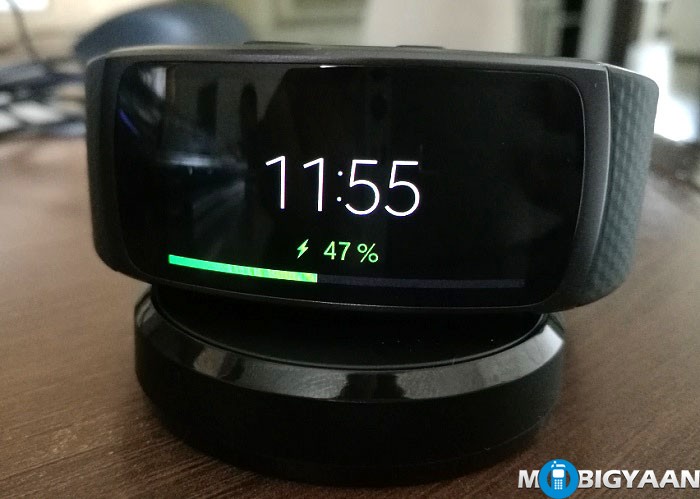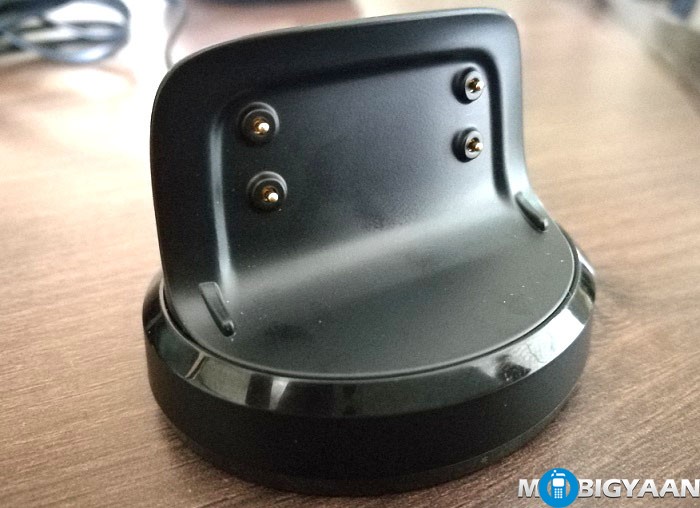 The fitness tracker supports onboard standalone music which you can transfer to its storage. Connect any Bluetooth headset and enjoy the music with Gear Fit2. Samsung alongside launched Gear IconX earbuds with Gear Fit2 which can be a choice for the fitness fans and runners.
There are a couple of apps from Samsung you need to download to connect your smartphone with Gear Fit2. Samsung Gear app is the main application that connects your Gear via Bluetooth. You have to connect it to a Bluetooth-enabled smartphone running on Android 4.4 or above. Gear Fit2 is compatible with Android version 4.4+ with 1.5 GB RAM.
The Gear Fit2 also comes in two sizes, Small and Large. The small size fits wrists 125 – 170 mm and the large size fits wrists 155 – 210 mm. It is available in blue, black and pink colors. The price of the smartband is ₹13,990 and soon will be available for a purchase.