Samsung has finally declared the pricing for its Gear Fit smartwatch and it is a surprisingly cool $200. It seems that the smartwatch might be launched alongside the Samsung Galaxy S5 in April.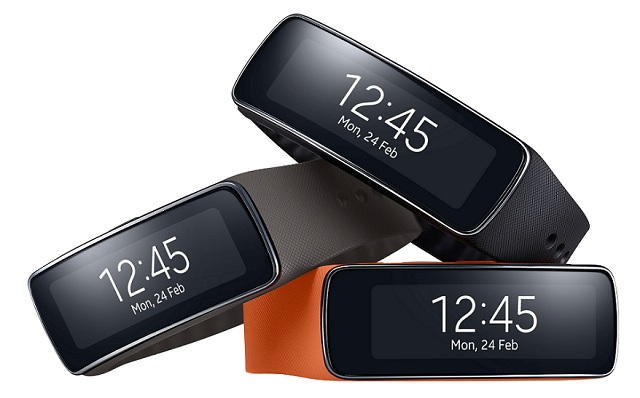 The Samsung Gear Fit runs on Tizen OS and builds on the industry's current fad for fitness gadgets. The Gear Fit features a 1.84-inch curved Super AMOLED display. Its fitness features include a pedometer, exercise and heart Rate monitor, gyro sensor and Sleep monitor. It is dust and water resistant, Bluetooth 4.0 certified and a 210 mAh battery.
The Samsung Gear Fit will be compatible with all Samsung devices running Android 4.3 and beyond.
The smartwatch sadly doesn't seem like it is intended for non-Samsung users. But, it is atleast attacking the right price point and at this price, it should still find many takers.
Samsung Gear Fit specs
1.84-inch curved Super AMOLED display
Tizen OS
Pedometer
Exercise and heart Rate monitor
Gyro sensor

Sleep monitor

Bluetooth 4.0

210 mAh battery