Samsung unveiled the Gear S3 smartwatches yesterday which are successor to last year's Gear S2 smartwatch. The two new Gear S3 smartwatches unveiled by Samsung are the Gear S3 Classic and Gear S3 Frontier.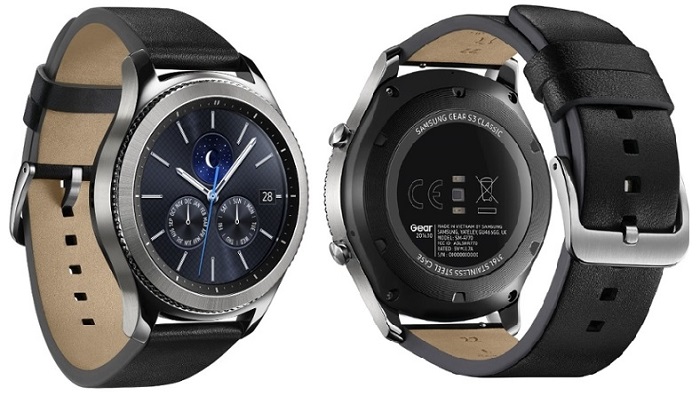 The Samsung Gear S3 Classic and Gear S3 Frontier are essentially same smartwatches with some differences. Both the smartwatches are powered by a 1.0 GHz dual-core processor which is paired with 768 MB RAM. The smartwatches feature a 1.3-inch circular Super AMOLED display which is kept on by a 380 mAh battery. The Always On Display has made its way to these smartwatches as well, and, it always shows the time instead of fading away after some time.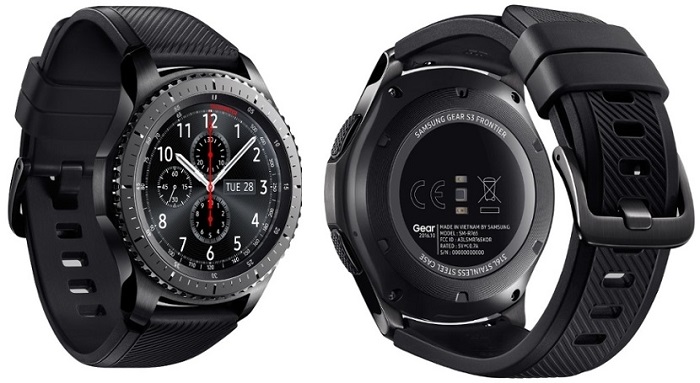 On the storage front, both the Gear S3 smartwatches come with 4 GB of internal storage and also have IP68 certification which makes them dust and water resistant. Both these smartwatches are differed by their connectivity features and weight.
Talking about the design of these Tizen based smartwatches, the Gear S3 Classic flaunts a minimalist style whereas the Gear S3 Frontier boasts rugged construction which is suitable for any kind of outdoor environment. Also, the rotating bezel that was found on Gear S2 is back on both these Gear S3 as well.
"With the Gear S3, we continue to build on our wearables heritage of offering diverse choices to enhance consumers' unique lifestyles. Samsung Gear S2 achieved meaningful progress in the smartwatch category with a personalized watch face and a versatile rotating bezel that provided an intuitive smartwatch experience. Now with the new Gear S3, we expand our Gear collection and introduce not only a great smartwatch, but a great watch. With smart capabilities and sophisticated, elegant design, the Gear S3 marks a significant addition to our smartwatch portfolio." said Younghee Lee, Executive Vice President of Global Marketing and Wearable Business, Mobile Communications Business at Samsung Electronics.
The Gear S3 comes with some cool new features like accepting/rejecting a call or snoozing an alarm without touching the screen. Also, the messages users write on the display will automatically convert to texts.
The Gear S3 also comes with built-in GPS which lets users monitor their fitness activities. Samsung has also embedded SOS feature into the smartwatches which makes use of location tracking to alert emergency professionals, family and friends about the situation.
Gear S3 users in select markets can use their smartwatch to make a purchase almost anywhere they can swipe or tap a card with Samsung Pay for Gear S3. Samsung Pay, with Magnetic Secure Transmission (MST) and Near Field Communication (NFC) support, means users can easily register a credit or debit card and use it to make mobile payments.
Samsung has also added the BMW Connected App with which users can get alerts when it's time to leave for their next trip, check their fuel level, unlock their BMW and do much more directly from their Gear S3.
The Gear S3 Classic is priced at $299 and will be available for purchase from October. Talking about the Gear S3 Frontier, there's no information about its price or availability yet.
[table id=55 responsive=flip /]