Finally putting an end to the long wait, Mukesh Ambani has now officially announced the details of the much talked about Reliance Jio 4G.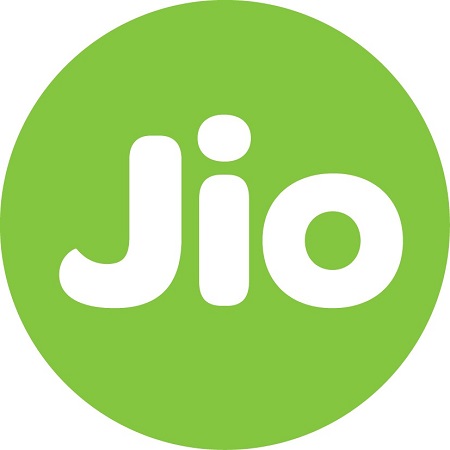 Speaking at the 42nd Annual General Meeting of Reliance Industries Limited held in Mumbai, Mukesh Ambani has announced some key aspects of the Reliance Jio 4G services. The company will throw open its services to all starting from September 5.
Reliance Jio boasts of being the first all-IP network in India, which is already prepared for 5G and 6G technology, thus enabling it to adopt future mobile technologies quite faster than non-IP networks.
Reliance Jio claim that the company's next generation network infrastructure has covered 18000 cities and 2 Lakh villages and is expected to cover 90 percent of India's population by March 2017.the operator has also established Nearly 1 million Wi-Fi hotspots across India, colleges, schools and other public places. Besides its 4G LTE data services, the company is also focusing on VoLTE which enables crystal clear call quality and unique ability to use voice and data simultaneously.
Claiming that customers should pay for either voice or data services, Mukesh Ambani said that Jio customers can enjoy unlimited free voice calling across India to any network at any given time. No STD or roaming charges would be applicable to customers. Similarly, the operator is offering unlimited night LTE data for its subscribers.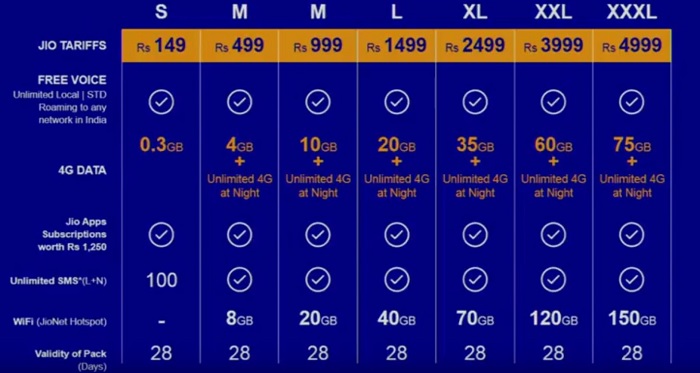 The most important revelation was however the company's tariff plans. The plans start at as low as Rs. 149 and go up to Rs. 4999 with validity varying for 28 days. Interestingly, the data tariffs would be just Rs. 50 per GB, which is said to be the lowest in the world. There would also be daily packs starting at Rs. 19, 199 and 299 with all the benefits of voice, data and SMS.
Keeping the customers in view, Reliance Jio has decided to abolish Blackout Days and bill shocks and will keep the pricing structure simple for any user to understand. The company would also offer offering e-KYC procedure, wherein any customer with an Aadhaar card can avail and activate the Jio SIM within 15 minutes.
To attract the younger generation, Reliance Jio is also unveiling a Student Plan under which the college and school students would be able to get 25% more data in same tariff plans. There would also be separate enterprise plan.
To help spread its services further, Reliance has announced LYF smartphones priced at as low as Rs. 2999 and JioFi personal router at Rs. 1999, making it one of the most affordable 4G handset provider in India.
In order to get its new customers accustomed to its services, the company has announced the Free Welcome Offer which includes unlimited data, voice, video, Wi-Fi and Jio Apps and would be valid up to December 31, 2016. Customers would also be provided Rs. 15000 worth of Jio Premium Apps subscription till December 2017.
Besides its Mobile services, Reliance Jio will also be launching Fibre network rollout in 100 cities across India. Through this, customers would be offered 1 Gbps high-speed data. This would be primarily offered as a solution for its enterprise customers across the country.