A new Samsung handset has been spotted in a leaked image which will probably be another Galaxy smartphones. Codenamed as the GT-i9300, it is being speculated that this could be the Galaxy S III, however we doubt that as it looks pretty simple.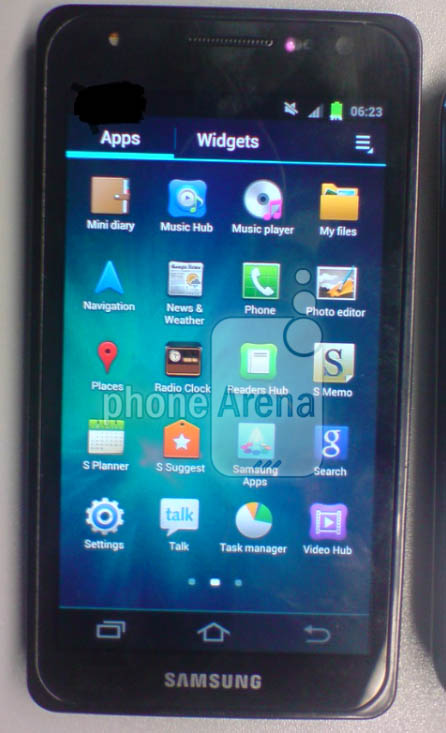 The screen is being speculated to be as big as 4.6 or 4.7-inch and there are no physical or capacitive keys below it, so this confirms that it will be running on Android 4.0 Ice Cream Sandwich. The smartphone also has the S-Memo and S-Planner apps like the Galaxy Note, so will we see a stylus as well?

Also, the UI makes it clear that it is running on ICS as the app drawer is what we saw on the Galaxy Nexus. So does that mean that the handset has a new TouchWiz interface on top of ICS or is it just running a stock ICS ROM for testing purposes? Well, we'll have to wait on this one.