We have seen a few fake Apple Stores pop up in China earlier and now it is Google who has become the new target. This fake Android store is located in Zhuhai, a city on the southern coast of Guangdong province which is sort of close to Hong Kong and is even designed to make people believe that it is operated by Google.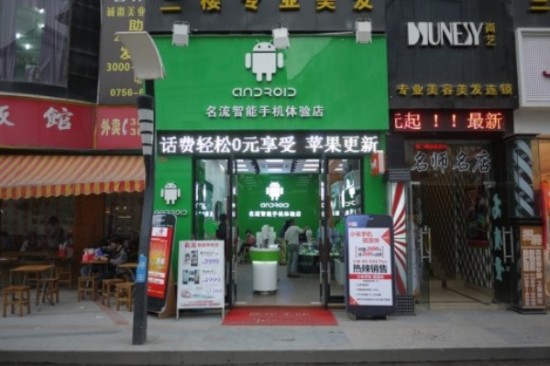 The Android store has tagline "Celebrities Smartphone Experience Store" just below the Android robot.

One weird (and good) thing about this store is that the Android store not only sells Android products but it also goes on to sell Apple products. YES! You read it right. As you can see in the picture below, there is an Apple logo and iPhone rack in the shop on the right side, which Apple may be happy about.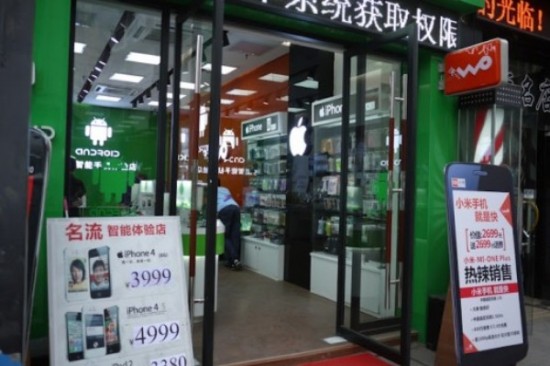 This store is not as the official Android Store in Australia, but then it is an interesting addition to the fake things in the world. We now hope what will be next step by Google. Will it stop the store or will enjoy the revenue it earns from it.