We know that Samsung will be releasing an update to its popular phablet device, the Galaxy Note II. But we don't know when and how the device will actually look like, of course we have been following the rumours and speculations, and here is another one.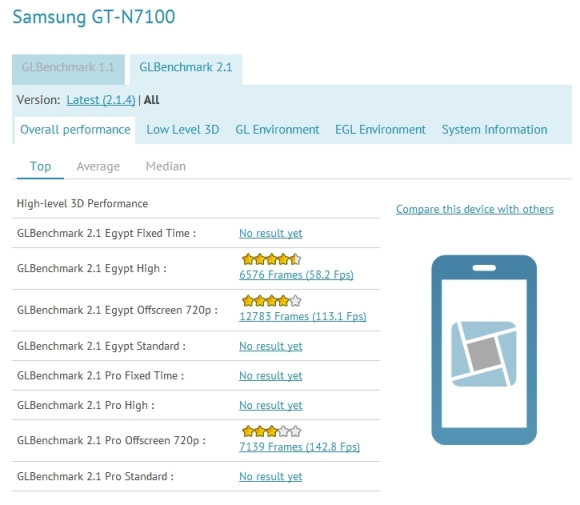 A recent benchmark leak has revealed a device from Samsung with the model numbernGT-7100. Now we do know that the original Galaxy Note has the model number GT-7000, so could this be the Galaxy Note II?

Though the information has now been removed, the benchmark results said that it will run on Android 4.0.4 (no Jelly Bean?) a 1280×720 HD display and a 1.6GHz processor quad-core Exynos chip with a Mali-400 GPU.
The benchmarks score of the device is better that Galaxy S III, which means that it will certainly be a beast. Also, we are expecting the device to be announced somewhere by the end of August.