With the Mobile World Congress just a few days away, Samsung India has announced that it would be holding a joint press conference with Reliance Jio at the trade show in Barcelona.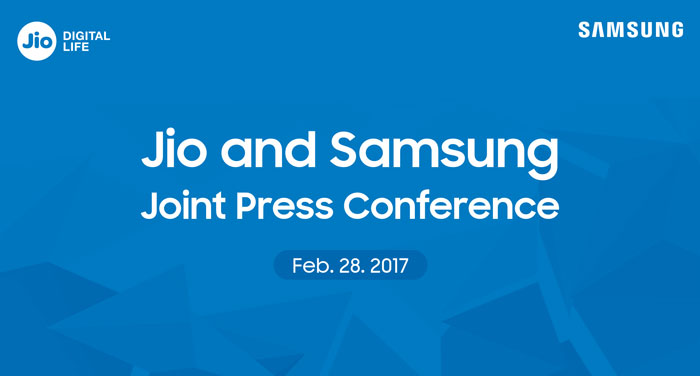 Samsung India and Reliance Jio have announced a joint press conference at the Mobile World Congress (MWC) 2017 in Barcelona on February 28. While the companies were tight-lipped on the nature of the conference, it said that it was aimed at fostering engagement and participation among industry leaders, governments and communities.
Samsung and Reliance Jio revealed that they would be discussing the 4G LTE business and how it has transformed the everyday lives of Indian customers. Samsung also said that it will also share the contributions made by the company as Jio's solution partner at the event.
The Samsung and Reliance Jio joint press conference would be hosted by Jyotindra Thacker, President, Reliance Jio and Youngky Kim, President Head of Networks Business, Samsung Electronics. Considering that Samsung was the first company to partner with Reliance Jio for the launch of the 4G LTE services in India, we are eager to know what they now have in store.