Samsung launches Galaxy Tab 7.0 Plus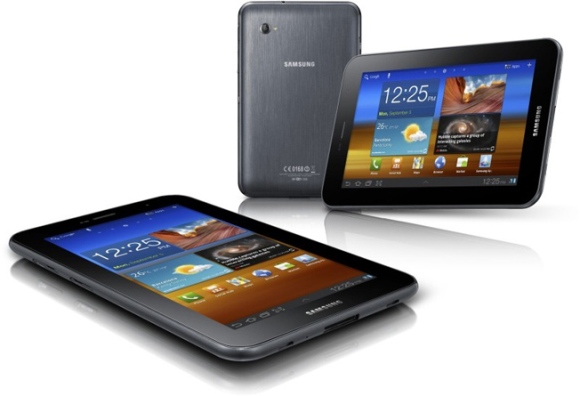 Samsung seems to be on a roll and now it has added Galaxy Tab 7.0 Plus to its tablet family. Featuring a 7-inch 1,024 x 600-pixel display it runs on a dual-core 1.2GHz processor which is why it'll be a little faster than the Galaxy 10.1 and 8.9 as they run on 1GHz. It has dual cameras, supports HSPA+ which would help you in quick downloadsand also features Samsung's TouchWiz UI over Android 3.2.
The look of the tablet is same as that of its forefathers but the touchscreen is not as good as that of the 7.7. The pricing is unknown but it is expected to be much cheaper and should be available by the end of October.