Samsung has done what was required since long. To attend to the milieu of its devices, any reseller simply isn't enough. So, Samsung has launched its own premium mobile brand shop in India.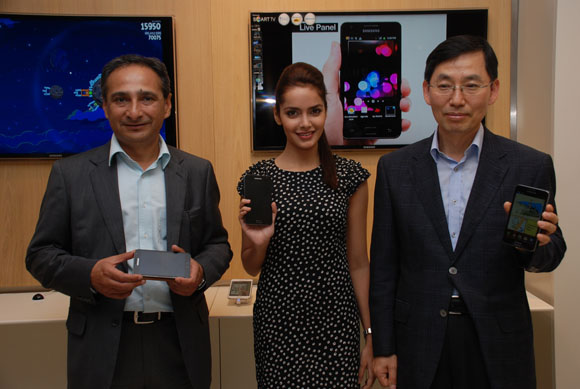 The premium brand shop will boast of well-informed staff who will attend to you with the expertise of Samsung devices specifically. Such endeavors are now underway from most companies since in the ever expanding mobile market, they will help create brand loyalty and decrease the dependence of these companies on third parties for selling their devices.

The shop located in Select Citywalk, Mall Saket, and will introduce people to innovative products and also boast of being a total service outlet. The store is about 1600 sq.ft. and has been creatively designed keeping the consumer in mind. The store showcases the entire range of Samsung smartphones and tablets.It also features a large video wall and attractive displays creating an engaging shopping environment. To elevate the store experience and engage the consumers in a fun way, a caricature artist will be based at the store and consumers can get their caricatures made on the Samsung Galaxy Note.
So BlackBerry and now Samsung. The opening of these premium stores is also laying down the ground for other brands to delve in the market with similar endeavors. Should we hope seeing a similar endeavor from the likes of Android or HTC soon?