Samsung launches TecTiles programmable NFC tags
Samsung has jumped into the NFC department by announcing their very own NFC tags called TecTiles. These aren't your normal tags but are actually programmable tags.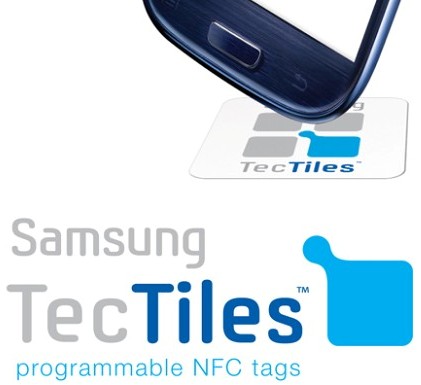 The Samsung TecTiles are just like normal stickers and are programmable NFC tags which can be predefined a function or a setting of your Samsung smartphone. This can include anything from changing phone settings and joining Wi-Fi network, through making a call or sending a text message, all the way to opening a web page or updating your social network status.

The TecTiles will be available for all NFC enabled Android smartphones and is currently available for purchase from AT&T, Verizon, Sprint and T-Mobile with a $14.99 price tag for a pack of five TecTile stickers. The dedicated Samsung app is also available at the Google Play Store.