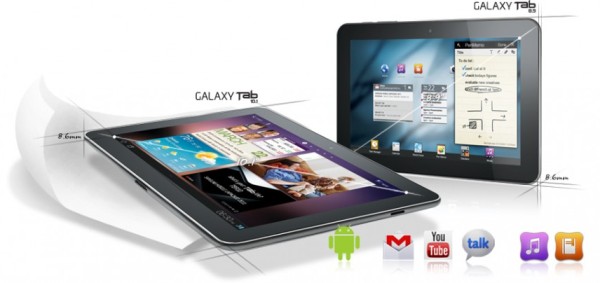 Samsung had launched the the Galaxy Tab in India last year in the month of October, and since then the Tab has been a good seller in the Indian Market. Ranjit Yadav, local head of Samsung Mobile has now made it official that the new Galaxy 8.9 and 10.1 tabs will launch next month in India.
Both the tablets will run Android 3.0 Honeycomb, will have 1GHz dual-core processors, and come in an option of 16GB, 32GB and 64GB options. We believe that the Wi-Fi only versions of the Samsung Galaxy Tab 8.9 will be priced at Rs. 28,000 and the 10.1 at Rs. 35,000.
Samsung sells around 25,000 tablets a quarter in India and is expected to grow with the launch of these two new tablets. With many manufactures still to launch their tablet devices in India, Samsung should seek this oppurtunity and grab a big share of the Indian tablet market. We'll keep you updated if we hear about the official launch in India.