Popular data saving app Opera Max, which was introduced way back in 2014, was discontinued last year in August. However, Opera Max is back, albeit under a different name. Yes, you read that right. This data saving app has returned, and it's now called Samsung Max.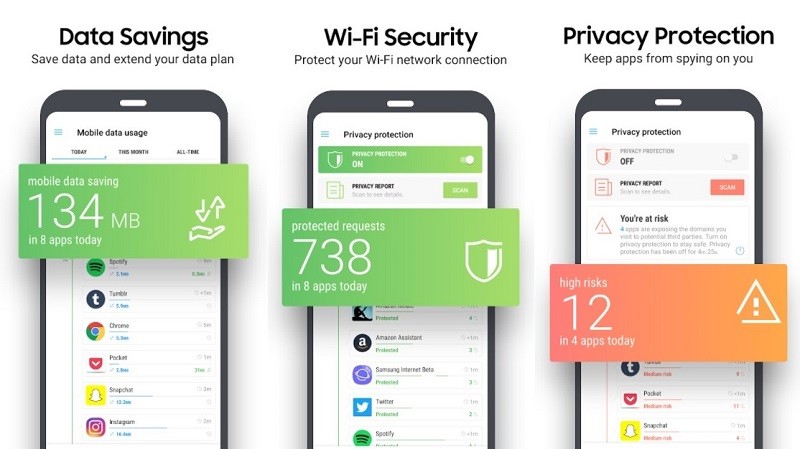 The Samsung Max app comes with several data saving features that lets users save data which over time also helps them save money. But that's not it. The Samsung Max app also comes with some other security features.
Two of the main features that Samsung Max comes with are Data Saving Mode and Privacy Protection Mode. Data Saving Mode helps you save data by compressing images, videos, webpages and other files in apps and browser. Besides, it also lets users control which apps can consume data in the background and which ones cannot.
Speaking about Privacy Protection Mode, it lets users securely use Internet while connected to unknown, open Wi-Fi hotspots by using encryption, tracker blocking and a DNS (Domain Name System) masking service. However, these features aren't only restricted to Wi-Fi networks, but are available on mobile networks as well.
"All over the world, data has become a commodity, but many plans are simply still too expensive for consumers that want to get the most out of the latest technology built into their devices. With Samsung Max, our users in every corner of the globe now have increased autonomy and control over their data usage and privacy in an era of rising security threats, fraudulent apps and user profiling." said Seounghoon Oh, Vice President, Samsung R&D Institute India.
The Samsung Max app is available on Play Store, and, it will also come pre-installed on Samsung's Galaxy A and Galaxy J series smartphones in India, Argentina, Brazil, Indonesia, Mexico, Nigeria, South Africa, Thailand and Vietnam.
That said, those who already have Opera Max installed on their Samsung smartphones will have it upgraded to Samsung Max automatically. But, it's worth noting that Samsung Max is available only for Samsung smartphones. Hence, if you are a non-Samsung user, you are better off downloading some other data saving app.
Download Link: Samsung Max