Samsung has done pretty well with the Galaxy Note besides its unconventional size. Selling about 7 million units since its launch, the phablet is still selling pretty well globally.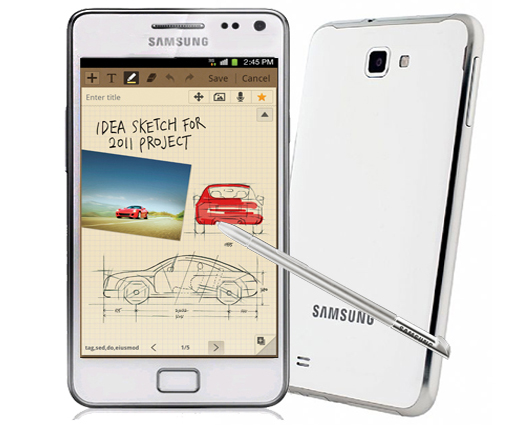 Recently the company launched the Galaxy Note 10.1, which somehow is more of a tablet and hasn't gained that much of a prospective as the 5.3 incher phablet.

Now we are hearing rumours that Samsung might be planning on a 5.5 inch Galaxy Note 2 which is scheduled to launch in October.
The rumoured specs include a 5.5-inch Super AMOLED display with a WSXGA+ resolution of 1680 x 1050 pixels. An 8MP camera with an improved sensor, an Exynos 5250 chipset which will have a dual-core ARM-15 processor, 1.5 GB of RAM and maybe a 4G version as well. Of course it should feature the S-Pen, and maybe Android Jellybean just to make it taste perfect. What say Samsung?