Soon after the launch of the 10.1 inch screen Galaxy Note, there were rumours spread about an 8 inch Galaxy Note. Now Samsung has accidently inserted a photo of an unspecified tablet in one of their recent press images.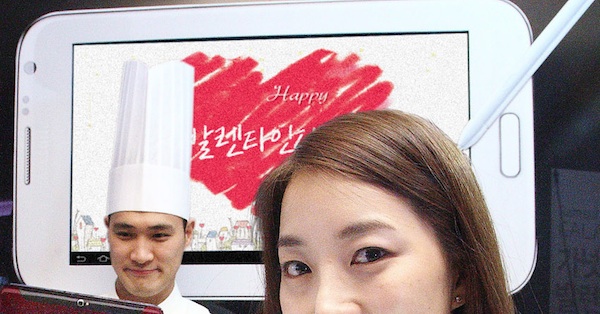 The device in the photo, which is behind the chef, is an unrecognised device. While its looks like a Note device, considering the size of the device in the image, it definitely can't be the Note 10.1. So is it the real Note 8.0 which has been rumored all along?
Over the last few weeks, several images have been seen which have been claimed to be the Galaxy Note 8.0. While it was brushed away as a plain rumor  the device in this photo now confirms the earlier claims.
So while we're still wondering if Samsung has been saving this for the Mobile World Congress to be held later this month, we know for certain that this image would draw the company into limelight at the event. With Samsung already refusing to display the Galaxy S IV at the MWC, this is something all will be attracted towards.