Back in July this year, South Korean tech giant Samsung opened the world's largest phone factory in India. And now, more than two months later, Samsung has opened its largest mobile experience center in the world in Bengaluru.
This experience center has been opened in Bengaluru at Opera House on Brigade Road. The Opera House is a 33,000 square feet property and was constructed during British era. However, over the last two years, Samsung has restored the Opera House for a much more modern look on the inside, with the facade still looking like the original.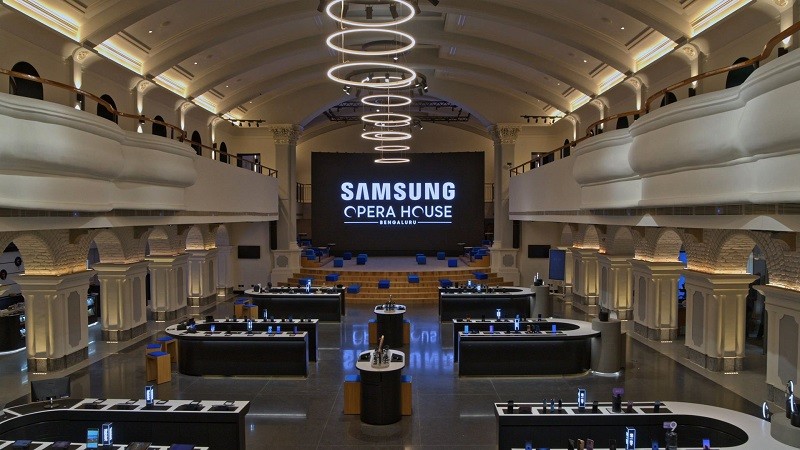 Samsung will showcase different experiences at the Opera House using technologies such as Virtual Reality (VR), Artificial Intelligence (AI) and Internet of Things (IoT). Customers and visitors will also be able to enjoy VR experiences through 4D Sway Chair or the Whiplash Pulsar 4D Chair.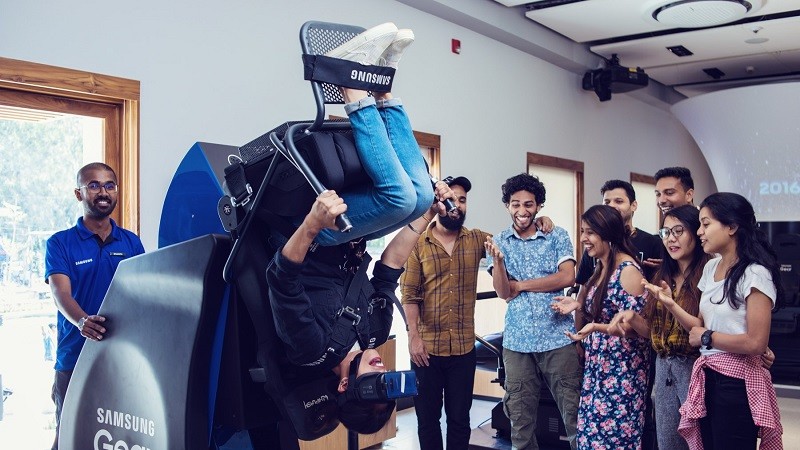 In addition to that, Samsung will also showcase its latest and greatest smartphones and wearables at the Opera House alongside other products like QLED TV, Smart TVs, The Frame, and Family Hub Refrigerators. Besides, Samsung will also display different accessories like cases, covers and power banks on a 24-feet wall at Opera House. And, customers can also get any design or content laser engraved on their mobile phone covers. Oh, and yes, the Opera House will also have a range of audio products from Samsung, Harmon Kardon and JBL to choose from.
There will also be a fully functional customer service center at the Samsung Opera House, and, the tech giant will also offer high-speed public Wi-Fi for those who want to stay connected to the Internet at all times. The Opera House also has a home theater zone that can be pre-booked for watching movies and TV shows.
Speaking on the opening of Samsung's largest mobile experience center in the world, Mr. HC Hong, President & CEO, Samsung South-West Asia, said, "Today's consumers, especially millennials, seek unique experiences. They want to interact with the brand, touch, feel and create. This is what Samsung Opera House is about. We have curated never seen before experiences that will excite people of all age groups alike. Opera House will also organize workshops, activities and events, bringing together Samsung's innovations with people's passions. We are proud of the transformation that this place has seen".