Samsung is all set to release the Gear S2 Classic 3G. It will be the first device that will be equipped with an eSIM which will be compliant to GSMA's Remote SIM Provisioning (RSP) architecture.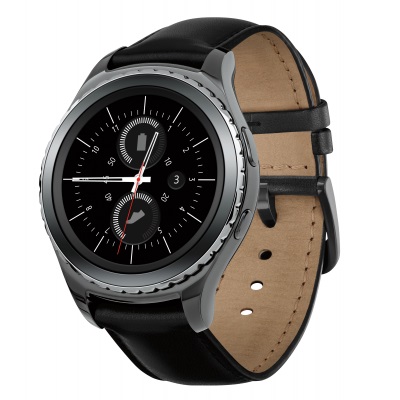 The eSIM specification is the output of GSMA's Consumer Remote SIM Provisioning program. The eSIM is essentially a programmable SIM which comes in-built and lets users remotely connect the device to a mobile network. The device won't need any physical SIM as the eSIM can be programmed to select a carrier of user's choice. This specification includes wearables like smartwatches and fitness trackers, tablets and other IoT devices. Addition specification will be released by GSMA in June 2016 which will cover smartphones as well.
"At Samsung, we aim to meet and anticipate consumers´ needs and the development of the first GSMA-compliant eSIM is further example of our pursuit of meaningful innovation. We are excited to introduce Samsung Gear S2 3G classic as not only a starting point for more devices to be connected globally, but as a step forward in our commitment to support the development of the IoT market." said Yunsang Park, Senior Vice President of R&D Office, Mobile Communications Business at Samsung Electronics.
"We worked closely with the mobile industry to create a global and interoperable specification that gives consumers with a mobile subscription the freedom to remotely connect their devices to a mobile network. This is just the beginning of what is possible and will open up the market to new and exciting device." said Jean-Christophe Tisseuil, Head of SIM, GSMA
Samsung Gear S2 Classic 3G specifications:
CPU: 1.0 GHz dual-core processor
RAM: 512 MB
Operating System: Tizen based OS
Display: 1.2-inch circular Super AMOLED display with a resolution of 360 x 360 pixels
Internal Storage: 4 GB
Connectivity: 3G, NFC, Bluetooth 4.1, Wi-Fi 802.11 b/g/n/e
Other: Hear Rate sensor, Wireless charging, IP68 certified (dust and water resistant)
Battery: 300 mAh Li-Ion battery
The black colored Samsung Gear S2 Classic 3G will be available for purchase on AT&T, T-Mobile and Verizon from March 11 in the US. No word on the pricing yet.