Samsung says iPad Mini to arrive by summer
Yes the title is indeed confusing, and we know that but this is what Samsung has said. In a document that has got leaked of the Samsung Securities, it has been stated that Apple will launch the much-rumoured 7 inch iPad, namely the iPad Mini in summer 2012.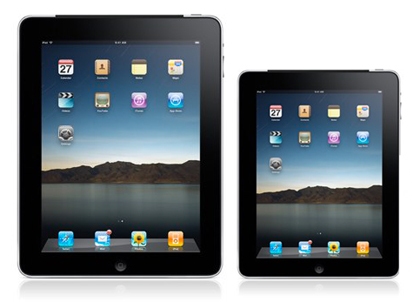 We know that Samsung is an important manufacturer and parts supplier to Apple and thus is the first to know what Apple plans to launch, and so given this news is out and Samsung is sure about it, we can trust the Korean giant.

The document of Samsung Securities states:

"Following the success of its iPad 1 and iPad 2, which have together achieved sales of 55m units, Apple plans in 1Q12 to launch the iPad 3 and in 3Q12 a new 7-inch product temporarily referred to as the iPad mini. The company is reportedly aiming to sell more than 100m iPads in 2012, and plans to use higher-resolution IPS panels in the iPad 3."

It is to be noted that Apple's chief, Steve Jobs was always against a 7 inch iPad but then seeing the success of Samsung and also Amazon, maybe the Cupertino Company has finally changed its mind and will bring out the device to eat up the share in the 7 inch market.

On the other hand we advice you take this information with a pinch of salt, as we are never sure about any product until an official announcement and Q3 2012 is a long way to go. Before that we have all our eyes glued on tomorrow's announcement of Apple where it is expected to unveil the iPad 3 or maybe an iPad 2S.