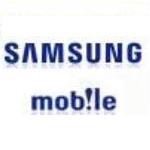 Samsung marked the sale of its 50 millionth full touch screen mobile phone globally this month. Samsung has sold approximately 40 million full touch screen devices this year through the end of November, compared with around 10 million in 2008.

Samsung is on track to exceed its 2009 sales target of 200 million mobile phones, with full touch models accounting for approximately 20 percent of mobiles sold. Full touch screen models made up around 5 percent of Samsung's sales in 2008.

Samsung has advanced the widespread adoption of full touch phones over the past two years by introducing a diverse lineup of devices– from entry level to high-end – The Star (S5230), a multimedia mobile first introduced this May, became Samsung's fastest selling mobile, surpassing 10 million units within six months of its launch. Other popular models include the F480, which has sold 9 million units since May 2008, and the Corby (S3650), a youth-focused model, which has sold 3 million units within only two months since its launch in September of this year.

By region, Samsung has sold its largest share of full touch devices in Europe with 19 million units, followed by the United States (6.3 million), China (3.4 million) and South Korea (3.0 million).

In the South Korean market, Samsung has led the trend toward full touch screen phones featuring "haptic" feedback, selling 4.4 million units since the introduction of haptic devices in March of 2008. Samsung's haptic AMOLED mobiles (models: W850, W8500, W8550), for major local mobile operators have sold 420,000 units.