While other OEMs were busy unveiling and publicising their Windows 8 and Windows Phone 8 devices, Samsung decided to keep mum by not releasing any publicity material.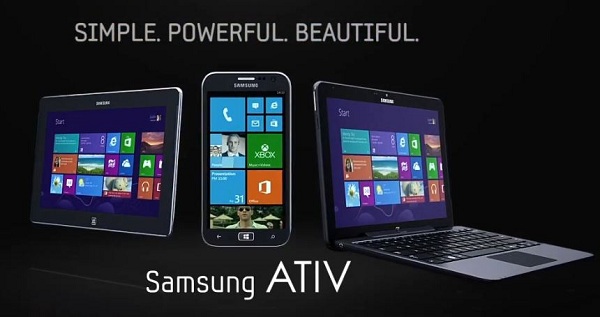 But now that the Windows Phone 8 OS has been officially launched, Samsung is here not to leave any leaf unturned in attracting prospective buyers towards its devices.
Back in August, Samsung unveiled the ATIV S and ATIV Tab to the world and then the Samsung ATIV Smart PC Pro which acts as a tablet and also a PC with a detachable dock.

And now the company has released a video which goes on to show us what the Windows 8 and Windows Phone 8 running ATIV series is capable of doing using the new OSes from Microsoft.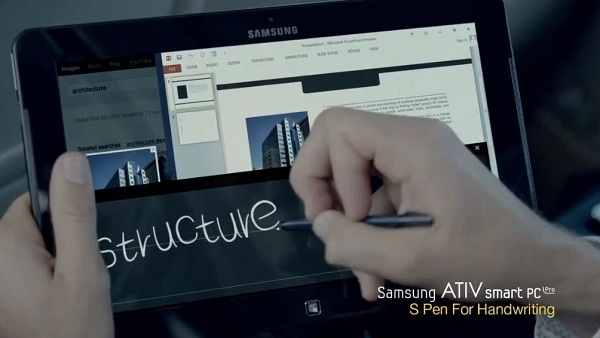 The video shows how the combo of three could be useful and handy for different business people; all of them who are at different locations and have a client to attend in a short time who has come for a presentation.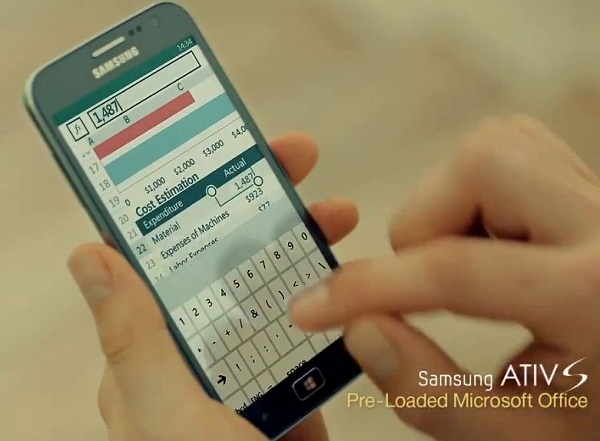 First, the ATIV Smart PC Pro is being used to for presentation outside in a road-side café while back in the office, the employees encounter a problem. The ATIV PC Pro's screen is detached from the keyboard and the person travels back in a cab while using the S-Pen to make changes to a Doc.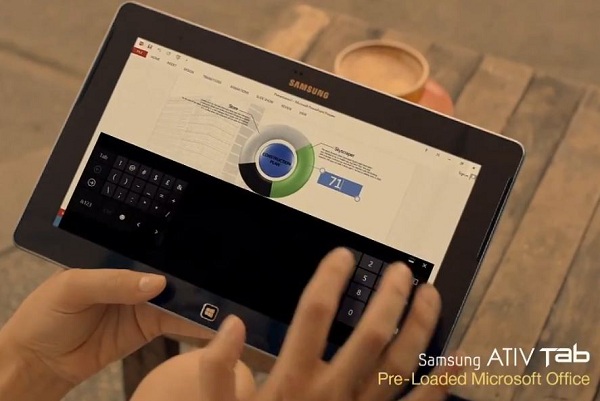 He calls up two of his colleagues, one who has the ATIV S and the other using ATIV Tab made necessary changes to the presentation and send the file to the person via cloud storage which is then made into a single presentation.

The almost 2-minute ad is indeed impressive and you can catch it below after the break.