LG and Samsung are two companies that are working hard to bring new display tech to the market and they have succeeded in doing so. They have their curved display smartphones on the market in the form of the LG G Flex 2 and the Samsung Galaxy S6 Edge. So, what next? Well, if reports are to be believed Samsung is now working on bringing bendable smartphones to the market.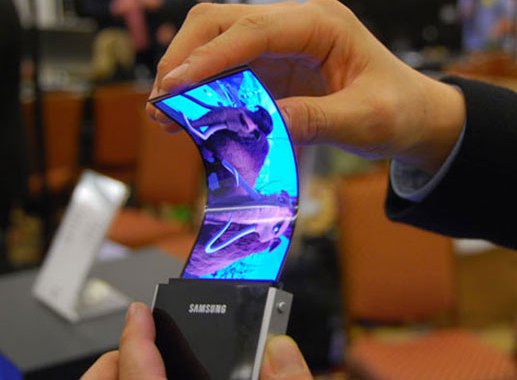 The report comes from the Business Korea publication and according to the report, Samsung's bendable smartphones will hit the market next year, that is 2016. Samsung revealed to the publication that "the commercialization of foldable smartphones will be possible in 2016.″
Reportedly, the display industry has identified the evolution steps of displays being "curved", "bent", "foldable" and "rollable".The current smartphones from LG and Samsung featuring curved displays are somewhere between "curved" and "bent". The next step is indeed foldable and we can't wait to see how that goes.
Samsung has shown off its prototype foldable displays at expos, so it's pretty sure that they are indeed working on perfecting it. On the other hand, LG is said to be working on bringing transparent display devices on the market. Either way, it's we the consumers who will have great time.