We have been hearing rumors around the next Samsung smartphone running Tizen and today, we have come across live pictures of the Samsung Z2. According to previous rumors, the Samsung Z1 successor will be launched in the next couple of months.
The live pictures of the Samsung Z2 suggest that the South Korean giant will be rehashing its previous design language. The device looks a lot like the Galaxy S III, with the same traditional Samsung device.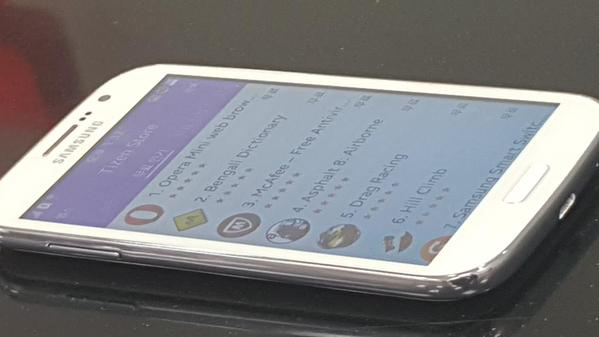 The alleged specs of the entry level handset include a qHD (960x540p) TFT LCD display, Quad-core CPU, 1 GB RAM and a 2000 mAh battery. The device is expected to run Tizen OS 3.0.
The first Tizen device, the Samsung Z1 has been a modest success in India, thanks to its entry level price and Bangladesh, which are the only countries where the device launched. Well, we surely hope the Samsung Z2 makes it to more markets over the globe.