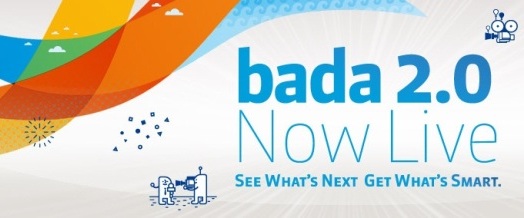 Samsung's very own OS, Bada has now been finally graduated to version 2.0. The company had announced the development long time back and now it is finally out for the public. The SDK (Software Development Kit) has also been launched for developers.
The main highlights of the new OS includes better multitasking, new UI 2.0, support for NFC and Inter-Application communication, speech-to-text and text-to-speech, Open AL (Audio Library), in-app ads, HTML 5, push notifications and much more. The new OS will also be supporting three different screen resolutions: WVGA [480×800], HVGA [320×480] and WQVGA [240×400]. This means that we can expect new Bada phones to be out soon with the new update and higher screen resolutions.
For more info on the new update, click here.