Samsung has been trying hard to capture a big pie of the smartwatch market ever since smartwatches became a thing but it hasn't really been successful. Samsung has brought a lot of smartwatches with various design and specs but it has never launched a round smartwatch. Well, that's about to change soon.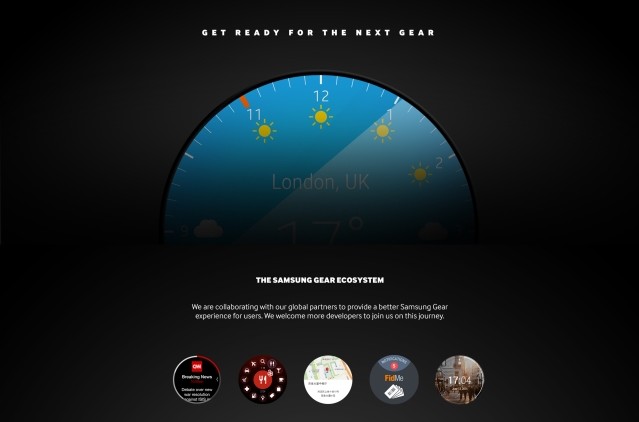 The South Korean giant has just confirmed that its next smartwatch will indeed feature a round screen. Samsung issues a press release today announcing its new Software Development Kit for its next gen Gear device. Samsung wants to make sure developers get some apps on-board for the next Samsung wearable. Developers can get in touch with Samsung and get the SDK and write apps for the upcoming smartwatch.
The important thing to note here is that the press release has images attached of a smartwatch features round displays. The images here were given as an example for the developers to work on the next apps.
The upcoming Samsung smartwatch has been rumored with the "Orbis" codename and the past leaks suggest, it will hit the market officially as the Samsung Gear A. The Gear A is rumored to be coming with the same Exynos 7420 processor, which powers the S6 and S6 Edge. Well, that seems like a lot of power for a smartwatch. Other rumored features of the smartwatch include wireless charging, 3G connectivity and calling support.
We have no idea as to when Samsung plans to announce the Gear A but we'll surely let you know when we get to know.