Samsung's successor to TouchWiz UI called Iconic UX leaked
While not everyone seems to be satisfied with the TouchWiz UI preloaded on Samsung smartphones, the company seems to be preparing a successor to the UI.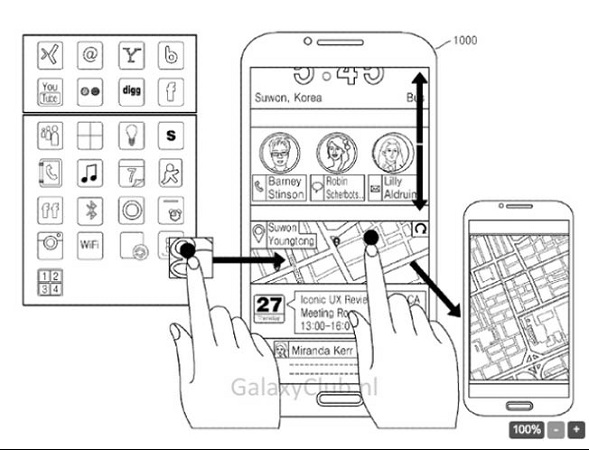 According to sources, Samsung is working on the successor of the TouchWiz UI labelled as the Iconic UX. Apparently the patent application of this Iconic UX, which was filed at the Korean Intellectual Property Office, has leaked, giving a first look to the upcoming UI. While Samsung has recently revamped the TouchWiz UI, there is no clear word on when the new UI is expected.
From the looks of the Iconic UX, Samsung is going towards a more interactive UI with major focus on gestures. The user could interact with the various elements by swiping across the screen. Similarly the various widgets can be expanded or contracted by just using the two-finger gestures. However, the so called new UI looks surprisingly like the Magazine UX seen on the new Samsung tablets.