SatNav Technologies, providers of GPS and navigation services in India, had joined hands with Waze Inc. of Israel to provide a product that offers free navigation, live traffic updates all through the day, and social networking features which offers rewards for daily driving. The Smartphone app called SatGuide-Waze is now officially available for users.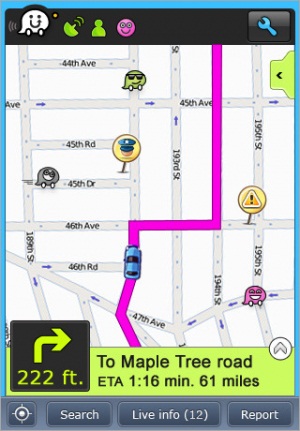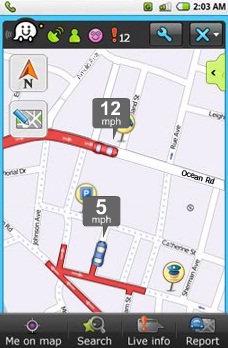 The features of the app include:
Voice guided turn-by-turn navigation on your mobile

Real-time, user-generated traffic and road reports

Alternative routes option

Twitter, Facebook & Foursquare integration

Cool social elements that connect you to other drivers on the road
The app already has about 15,000 users and it offers users with live information of traffic all over the country, it even tells which roads are jammed at what time of the day and which routes to avoid. The routing suggested automatically avoids traffic routes and dynamically changes too in real time, it's not static navigation. The free application can be installed on all iPhone, Windows, Symbian, Android and Blackberry phones.
Visit http://www.waze.com/download/ to download the app for your smart phone.