Finally! iPhone 4 in White is now available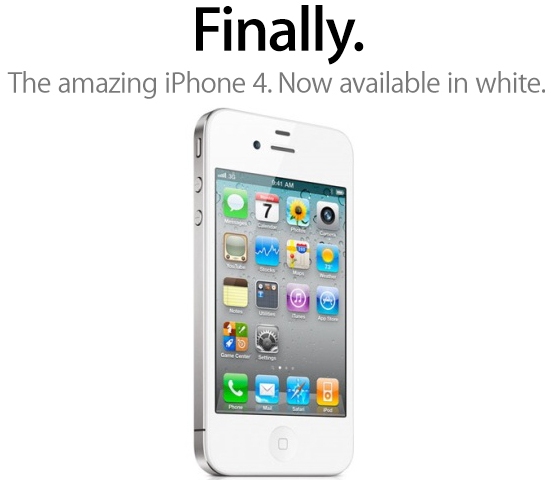 Apple is in news again, and this time with the iPhone 4. We had earlier speculated about the White iPhone 4 , that it will be launched on the 26th of April. Well the official date is out. It is available now, just a day before the iPad 2 is suppose to release in the left-over countries.
However, the release date is for US only. Meaning that we might have to wait for some time to see the White iPhone 4, or even iPhone 4 for that matter; as it still hasn't been officially launched in India. The cost is said to be the same as the normal black one and customers can get it on contract from AT&T and Verizon.