Satyamev Jayate app launched on iOS platform
Aamir Khan's popular TV show Satyamev Jayate has taken over India by storm by focussing on various issues in the country. Now there is an app for the show which can is currently available on the iOS platform and will be available soon on Android.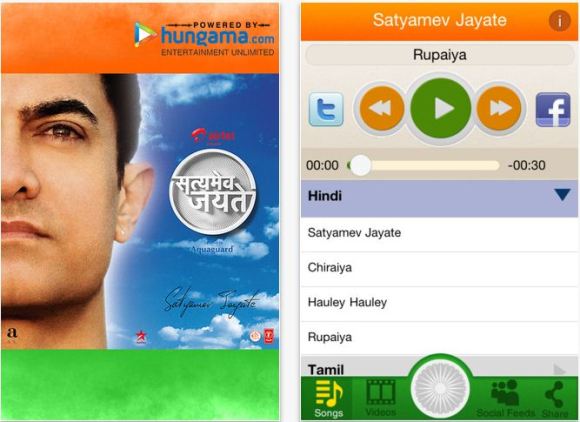 The App lets you stream songs and watch their videos and you can also share them with your friends and communities and follow the official Satyamev Jayate twitter timeline. With every episode, the app is also updated with the new song and video released on that episode.
Within a couple of days of launch, the app is the no. 1 in the "Entertainment category" and no. 3 in the "Top 25" of ALL the apps on the App store for iPhone. You can get all the original songs and videos $1.99.
You can download the app from iTunes over here.