Google started rolling out the Google Assistant earlier this month to all the devices running Android 6.0 Marshmallow and higher. Until now, the Google Assistant was exclusively available on the Google Pixel and Pixel XL, however, now that more and more smartphones are getting the Assistant, Google has started testing it with different features and the latest one is a screen search button.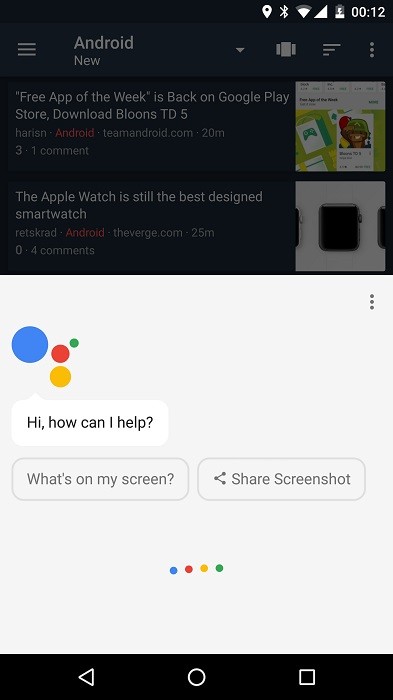 Some users of Google Assistant are seeing a screen search button on the Assistant which says "What's on my screen ?". This button appears next to the "Share Screenshot" button which lets you take a screenshot. Well, if you have used Google Assistant before, you will notice that the "Send feedback" button has been replaced with the screen search button.
This new screen search button will scan the information on your screen and provide you related information from the Internet. This feature is already available on Google Assistant, however, you are presented with the relevant information automatically when Google Assistant finds some information on the screen, or, if you swipe up on the screen.
With the new screen search button, this process becomes manual. Now whenever you want to find some information relevant to the content on the screen, you will have to tap this "What's on my screen ?" button. Well, that's just one extra tap we would say.
Right now, not all the users are seeing this new button which clearly means that Google is testing it out on a lower number of devices, however, the company might roll it out soon if this new feature works well and if the users give positive feedback to this change.
By the way, have you received Google Assistant on your Android smartphone?