WhatsApp has rolled out a tremendous feature called WhatsApp Payments in which users can send money to their WhatsApp contacts. It is based on the UPI service that PhonePe and Google Tez make use of. To know how the WhatsApp Payments work, here's a tutorial that will guide you through the process.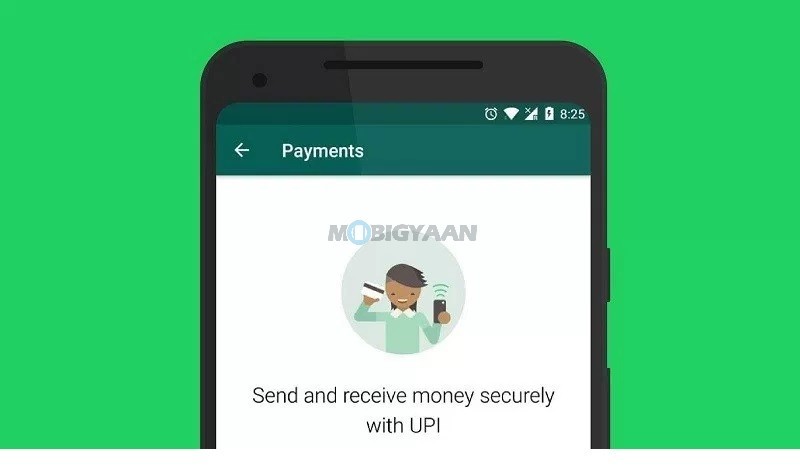 Before proceeding, update your WhatsApp to the latest version.
Here's how to send money via WhatsApp Payments
To send money via WhatsApp Payments, just hit the attachment pin icon when in chat and tap 'Payment' option.
You will be guided through the easy setup. Follow the steps given and continue to verify your mobile number. WhatsApp then sends an SMS via your phone number (charges applicable) and verify the number.
Now, Add a bank account from the provided list, if your number is attached to the respective bank, it will automatically select the bank for you. If your number is not linked to any bank accounts, you will need to visit the bank and link your number to any bank account to send the payments.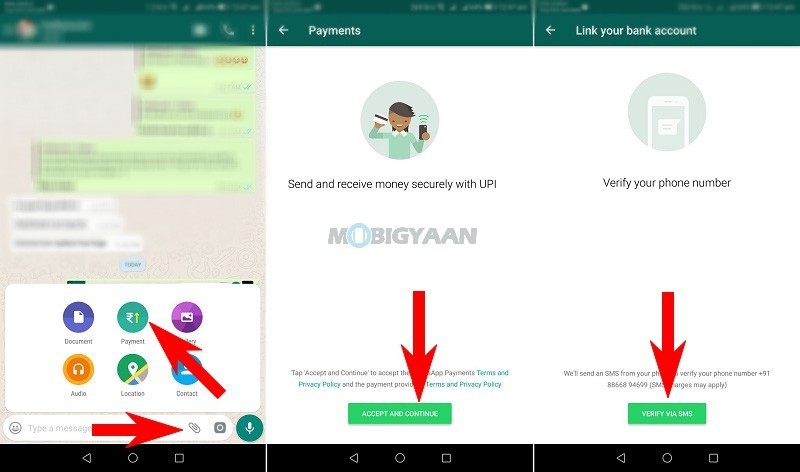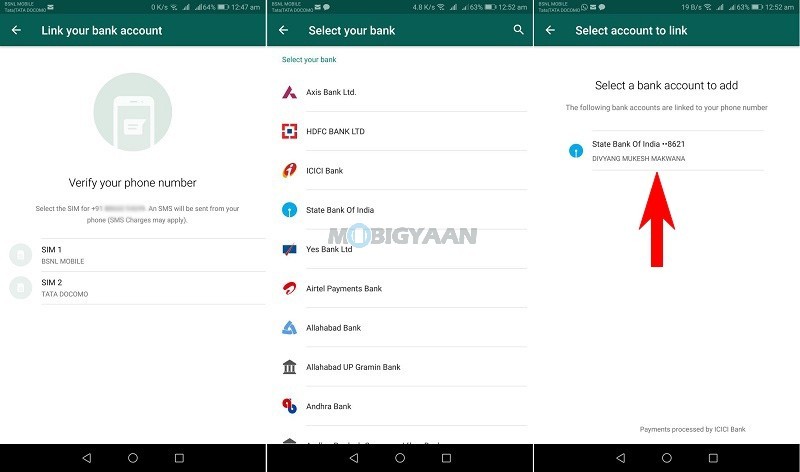 Now try to send money by tapping the Payment option, enter the amount, and send. You will be asked to authenticate via security MPIN. Once entered, it takes no more than a few seconds.
I am already using the UPI service on other platforms, if you've done the same, you don't need to create MPIN. You will be asked to verify the bank account via your card's last 6-digit number and validity to complete the process if you are new to UPI.
MPIN is the PIN that will be asked when you send any payments to your contacts. MPIN which stands for 'Mobile banking Personal Identification Number' is a 4 or 6 digits number (depending on the bank) that you must remember for making payments.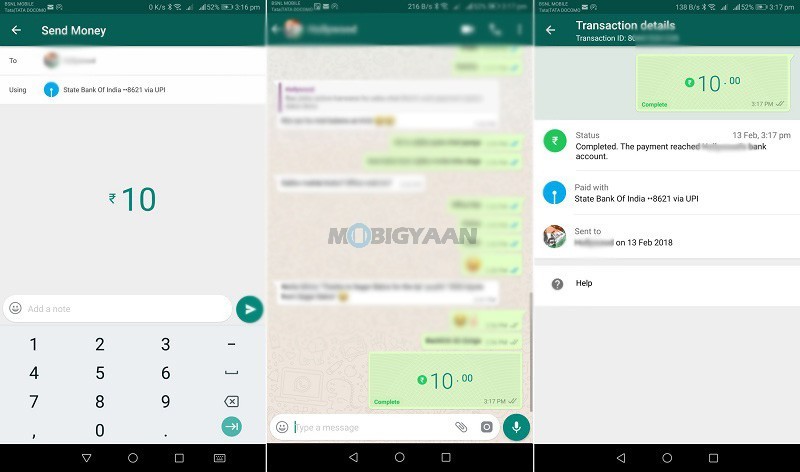 WhatsApp has a whopping 200 million monthly active users in India, hence, it will compete with the above-mentioned apps and also boost the number of digital transactions in the country. This feature was for beta users only, however, currently, you can get on an invite basis.
Do note that it requires WhatsApp Payments feature to be enabled on both ends. Update your WhatsApp to the latest version via the Google Play store or App Store.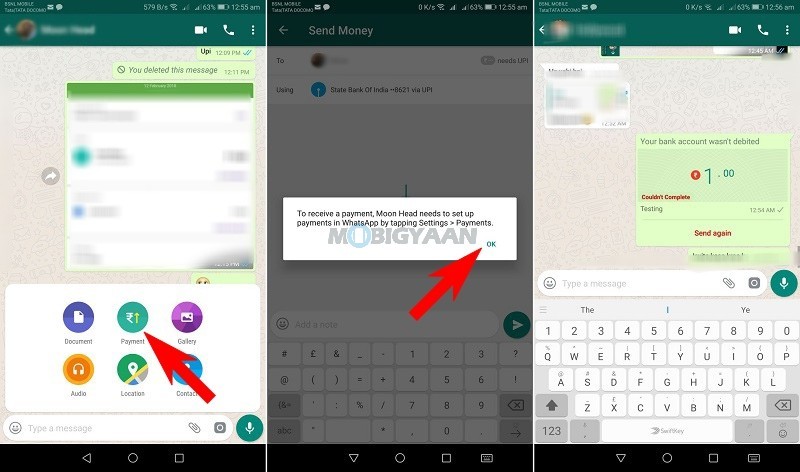 Don't have one? Fret not, just contact us by visiting this link and we will invite you on your WhatsApp number. Make sure you have shared this guide with your friends so they know how it works.
Visit How-To Guides for more awesome guides.