Send money with just a phone number with the Barclays Pingit app
While money transfer and banking gets more complicated each day. The Barclays PingIt app that is available iOS, Android and Blackberry makes money transfer easy as bread on butter as you don't need any bank details. You can send transfers up to £300 (
Rs. 24,000) to people's mobile numbers.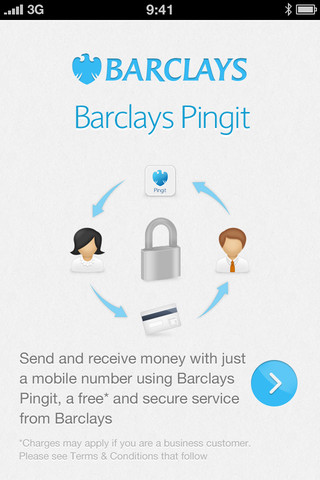 So, how does this work? First up, get the app. Then, put in your 5-digit app. Then put in every one of your details – Bank name, account number, mobile number etc. The app verifies and confirms each of your details and then just choose people from your contacts and send them payments.


As simple as that. Oh, and before we forget, both sides need to be Barclays customers. Barclays says the app will be available for customers of other banks soon.
It seems this app might be a better solution than services like Google Wallet and Nokia Money, which haven't been much popular despite offering similar transaction terms. Here's a video explaining even more. Catch the links in case you happen to be a Barclays customer.