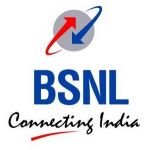 Sachin Pilot, the Union Minister of State for Communications and Information Technology, has directed that quality of services being offered by BSNL be closely monitored. The exercise has been first launched in Rajasthan, Bihar, Maharashtra, Kerala, and North-East- I Circles.

Quality of service will be monitored in the areas of call drops, traffic congestion, downtime of telecom towers, promptness and effectiveness of customer service, broadband expansion, push marketing and expansion.

The performance of these circles would be measured not only against the benchmarks prescribed by the Telecom Regulatory Authority of India (TRAI), but also against the best performance of any telecom operator in these circles.

Steps will be taken to strengthen marketing for better brand building through effective advertising, financial incentives, and exploration of new distribution channels.