The latest iOS 16 Beta 5 version for the Apple iPhone has finally brought back the much-demanded feature. The company has added an option to enable the battery percentage icon in the status bar on the Apple iPhone.
The feature was available on models launched before iPhone X and the iPhone SE models, but since the company introduced a notch on top of the display, the icon was removed because of the lack of space.
The Apple iPhone with Face ID and iOS 15 shows a battery icon but it doesn't show the specific percentage and the user needs to swipe the Control Center or use the battery widget to check the percentage. But now it's finally back, and those who are running the beta version of the iOS 16 can enable it.
In this step-by-step guide, we will show you how to quickly and easily enable the battery percentage icon in the status bar on your Apple iPhone running the latest iOS 16 operating system.
How to show battery percentage in Status Bar on Apple iPhone
Step 1: Open the Settings application on your Apple iPhone.
Step 2: When the app opens, go to the "Battery" option.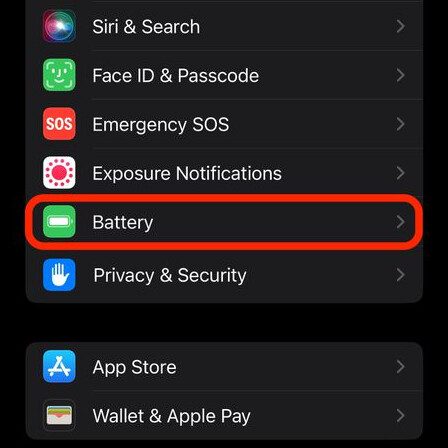 Step 3: On the Battery Settings page, enable the toggle switch for the "Battery Percentage" option.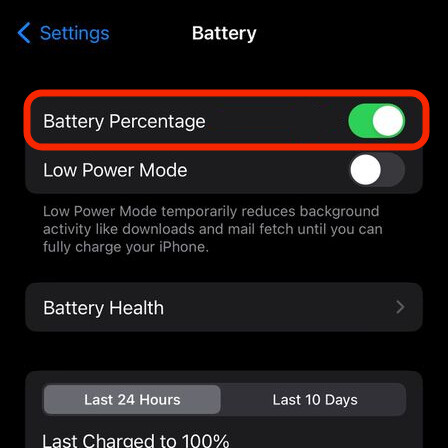 That's it. After you have followed the above-mentioned guide, then the battery percentage icon will show up in the Status bar at the top-right corner of your Apple iPhone. It will be visible on the lock screen as well as the Home screens. When the device is being charged, the icon will turn green and show a charging indicator, and when the battery level falls below 20%, the battery icon will turn red.