With Skype continuously striving to improve the tablet experience, the newly released update adds yet another feature that lets you float your Skype video over other tablets.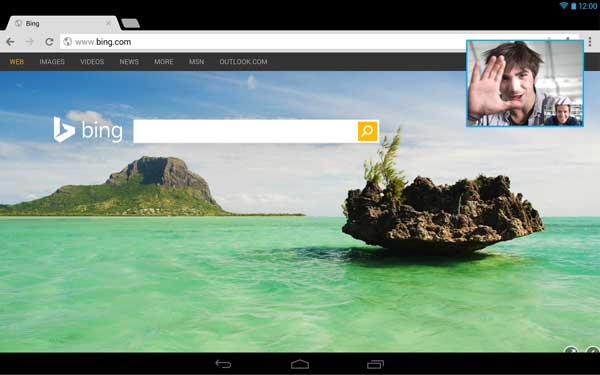 Skype has released the v4.5 for Android which adds new functionality for Android tablets. The new update allows you to see your active video call even after you switch to other applications. The pop-up windows with the video can be used even when on a call. While this feature is currently limited only to Android tablets, the permissions are taking on smartphones as well.
Other than the added functionality for tablets, the new update for Skype also brings general performance enhancements for the app. There is also a feature which lets you to pinch on your contacts list to show an alphabet list for easier navigation to different letters. You can download the updated Skype Messenger for Android from the Google Play store.