With the increasing number of affordable smartphones in the Indian markets, the number of smartphone shipments has nearly doubled in the previous quarter.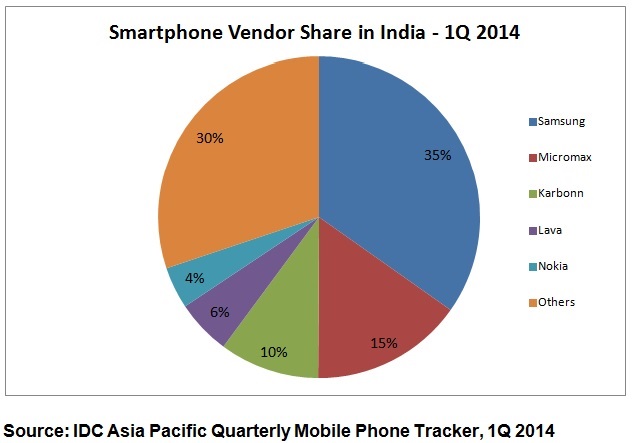 According to market research by analyst firm IDC, India witness 186 percent growth in smartphone shipments in the first quarter of 2014. However the smartphone penetration is still at a mere 10 percent but is expected to change as the number of low-cost devices are increasing owing to the competition amongst vendors.
Interestingly, the market share of feature phones is steadily declining and is currently at 71 percent in Q1 of 2014 compared to 90 percent in Q1 of 2013. The research reveals that 78 percent of the total smartphone sales are in the Rs. 10000 range ($200) and this is a major driving factor to increase smartphone sales in the country.
Speaking about the research, Kiran Kumar, Research Manager- Client Devices at IDC India, said, "This rapid pace of growth in smartphones is expected to continue in India. While we notice that much of the growth is coming from low-cost devices using the Android operating system, Windows is making adequate gains too based on the strength of the entry-level product mix in smartphones,"