While all seem quite pleased with the newly announced Google Hangouts, one major question was the SMS support like Facebook Messenger. Seems like Google is indeed listening to the users and has claimed that the feature would be integrated soon.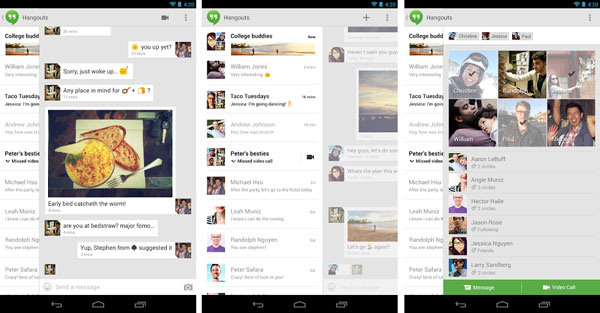 According to Dori Storbeck, Google's Community Manager for Hangouts and Chat, said that the SMS integration is coming soon to the Hangouts app. She also revealed that the SMS integration was the most requested feature. While the app already takes permissions for both read and send SMS, it seems that the feature couldn't be fully ready at the time of the launch and would be integrated very soon.
Considering the trend of Google to quickly push updates with new features for its apps, the wait shouldn't be long. Also it's yet to be seen whether the SMS integration would feature on the Hangouts app for iOS considering the restrictions of the platform for third party apps.