Google has been trying to move people away from Hangouts by introducing new apps. Google unveiled Allo and Duo last year which are messaging and video calling apps respectively. And, two weeks ago, Google unveiled Hangouts Meet and Hangouts Chat which are meant for the business users. Well, Google will be reportedly giving users another reason to move away from Hangouts by dropping SMS support from May 22, 2017.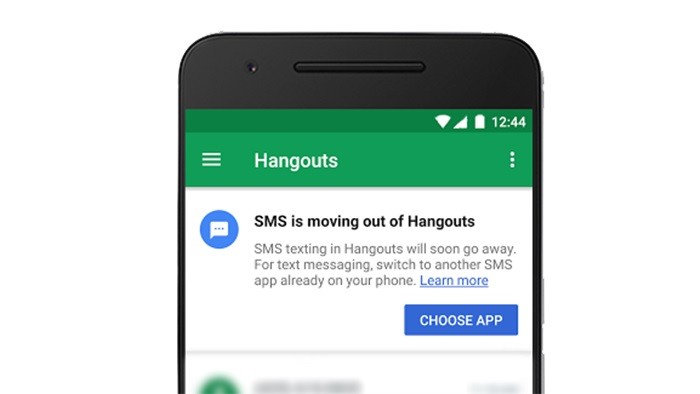 In an email sent to G Suite Administrators, Google has made it clear that it will be dropping SMS support on Hangouts for Android from May 22. Once this is done, those users who were relying on Hangouts for SMS will be prompted to choose any other app as the default app for SMS. If there isn't any already installed, users will be taken to the Play Store to download one. However, users don't need to worry about their messages as they won't get deleted in this process and will be accessible once a default SMS app has been chosen.
Having said that, this only applies to the text messages sent and received through carrier phone numbers (like T-Mobile, Verizon, etc.), and also to those Google Voice users who send carrier SMS using Hangouts. Those Google Voice users who do not use carrier SMS will remain unaffected and will not be prompted to download another app.
Google has said that it will start sending notifications and prompts to the users from March 27 to the users to prepare them for this change. Well, it remains to be seen what more changes does Google bring to Hangouts in the coming days.