Having a power backup is a must, specially if you are using an android device. And even if you are not using an Android device, having an extra set of batteries or a portable charger can be useful. I recently got myself a portable solar charger – Solmate flare and finding it really useful when I travel or when there is a power-cut.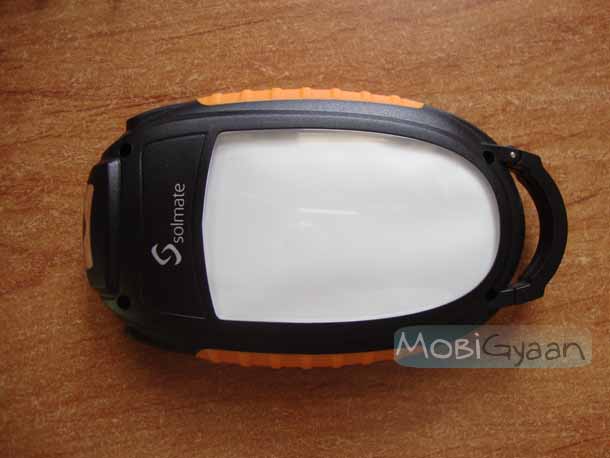 Video:
Packaging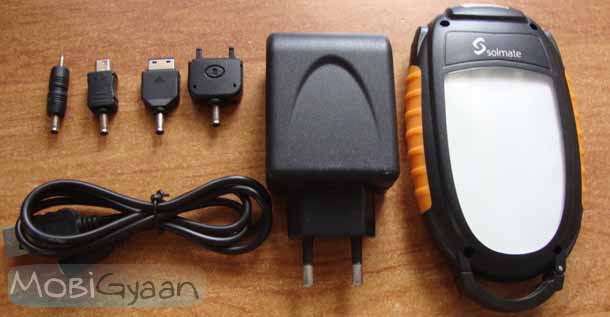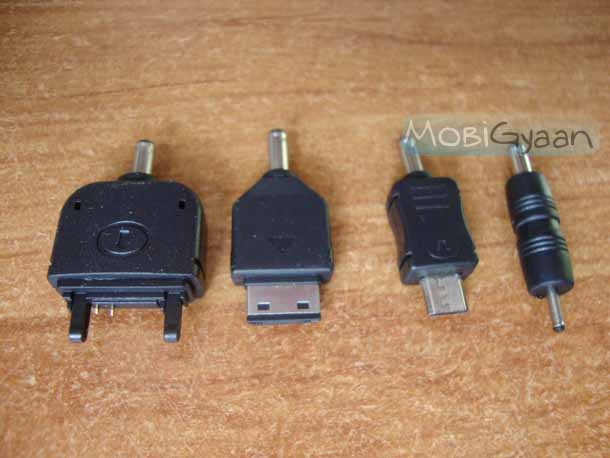 The Solmate Flare comes with a Charge in/out Cable, USB Adapter, 4 Adapter tip, Carry Pouch and a Quick Start guide.
Hardware and Design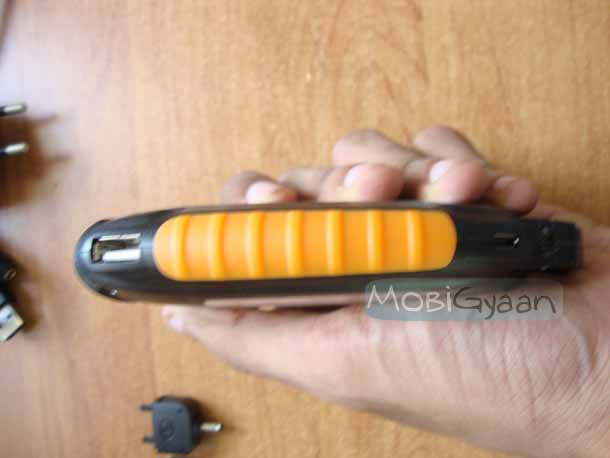 It has a Li-ion Rechargable, 9.7V, 1200 mAh battery and has a Solar Panel of 0.55W. It comes equipped with 100 Lumens flashlight or a lantern (panel light).
The curvy design with Black and Orange body color gives it a nice look. It has Lighting control button on one side and a USB (Charge out) Port & Micro USB (Charge in) Port on the other side. It has a buckle on the top which can be use to hang it on an appropriate place for solar charging or lighting.
Solar Charge: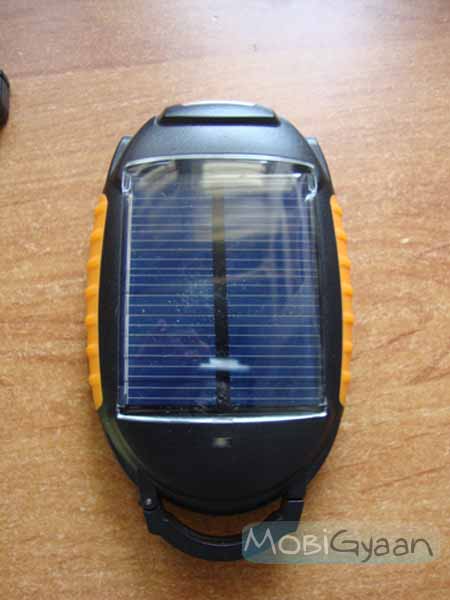 When I first heard about this feature, I was pretty much excited as I thought that it would be able to charge itself under normal room light as well, however I later realized that it needs proper sunlight to get charged. Not the feature which can be used daily, but can surely be used while out on picnic or camping.
Performance:
The 1200 mAh battery takes about 2.5 hours to get fully charged via AC charging or USB charging and a massive 8-12 hours in case you use solar power to charge it. The fully charged 1200 mAh battery gives you around 800-900 mAh of charge, as certain percentage of the power is lost during the process of charging one battery from another.
Verdict:
Priced at Rs. 1,295 we feel that that the device is decently priced considering the features it offers. However, it would have been better if it would have a indicator which shows the amount of charge left in the battery, right now it just comes with a battery indicator which lights up when it is getting charged.
You can get it from getsolmate.com