We already know that Sony has a partnership with cloud storage service – Box which goes on to offer 50 GB of free lifetime storage.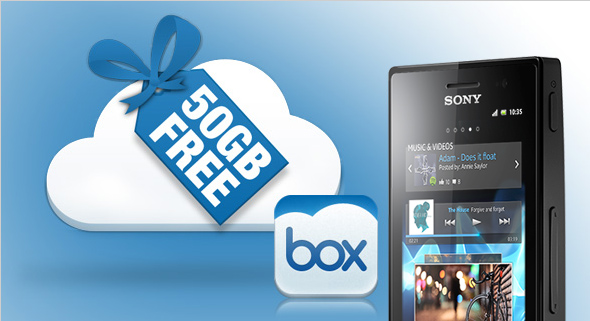 The offer was announced back in 2011 and ran through the 2012 and today Sony has announced that it has extended its partnership with Box for another year and will be valid through 2013.

Now any Sony Xperia smartphone owner and Sony tablet user can now grab free 50 GB cloud storage for life, by signing-up or accessing existing Box accounts from their devices before 31st December 2013.
 
Box is a file sharing and cloud storage service, that allows users to upload files and access them from any location and device with Internet access. Users can upload videos, music, documents, pictures, apps, data files, and anything else that you feel can be stored.
 
Users just need to download the Box Android app which is available in the Google Play Store and when they login with their Box credential, they will automatically get 50 GB of lifetime storage on box.