Sony Ericsson releases Alpha ROM of ICS for unlocked Xperia devices
Just a few days back we saw how Sony Ericsson explained to us the long procedure that takes place before an OS upgrade is released and now the company is has released an Alpha ROM of Ice Cream Sandwich for selected devices. If you are a developer and own an unlocked Sony Ericsson Xperia Arc S, Xperia neo V or Xperia Ray then SE has released an Alpha ROM of Ice Cream sandwich for you to try and develop your apps.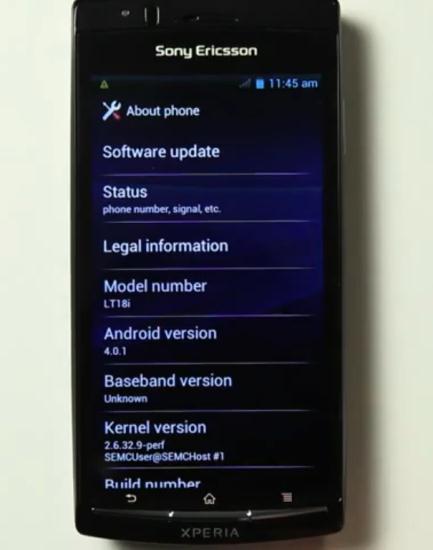 Most of the normal services are not operational in this ROM, so it is not for day-to-day use. But if you want to install it over any of the above mentioned device, then you'll need to run the latest update i.e. 4.0.2.A.0.42 and also unlock the bootloader. You may also face some problems when you upgrade to the official ROM of ICS whenever it is released. So be careful before trying it out.
Wondering what's new in the alpha ROM then here's the list:
New "Roboto" font

New "Holo" theme is supported (you are able to test apps written to make use of the Holo theme)

Music player control from lock screen

Updated UI in the Settings menu

Updated UI in the web browser

Updated UI and interaction with the new messaging action bar

Updated UI for improved multitasking

Swipe to dismiss notifications, tasks and browser tabs in the Notification menu
If you would like to try the Rom, then head over to the official SE blog for more details over here. Till then watch the alpha ROM in action in the video below.
The release of the Alpha ROM suggests that Sony Ericsson might just keep its word of releasing the official ICS update for all its Xperia handsets in January. Let's keep our fingers crossed.